This post and its photos may contain affiliate links. As an Amazon associate we earn from qualifying purchases. If you make a purchase through these links, we may collect a share of sales or other compensation!
With all the things that you do during the day, from delivering babies to assisting surgeons in the O.R. to ensuring your patients not only get better but go home with exactly what they need to stay healthy, your choice of footwear is crucial to a successful shift at work.
But unlike other professionals, you have do it all while on your feet. That means your whole level of service, comfort and enjoyment at work depends on what nursing clogs you're wearing.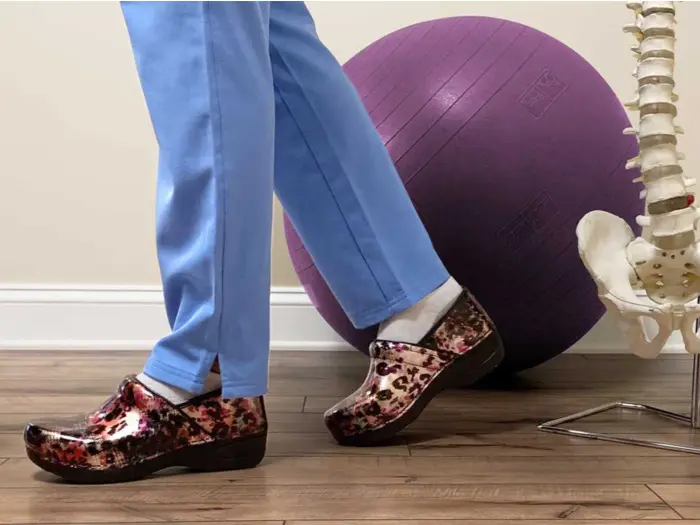 Studies show that nurses, due to their daily activities at work that demand extended periods of time on their feet, have a higher likelihood of developing musculoskeletal disorders. So you can't afford to get this wrong. It can cost you repeat purchase costs or even your health if you develop musculoskeletal issues. And that's why a good pair of shoes is invaluable.
Enter nursing clogs. These super-comfy nursing shoes are unique in that they can counterbalance pressure to the legs, feet and knees with their relatively low heel heights and extra arch support. Nursing clogs provide superior comfort with accessible style and that's why nurses and other healthcare professionals love them.
We've put together 10 tips to help you pick out the perfect nursing clogs.
Tips for Picking the Perfect Nursing Clogs
1. You Definitely Need Support & Slip Resistance
As a nurse, you have to handle patients by supporting and carrying them. If you're wearing shoes without support, this can put extra stress on your back and lead to overexertion which can damage or strain your spine.
Nursing clogs have anatomically-contoured footbeds and padded instep collars that provide excellent support and stability to your feet and ankles. And their slightly raised heels improve circulation and posture, protecting your back from additional strain.
Dansko XP 2.0 Slip Resistant Clogs
In addition to handling patients, bodily fluids, contaminants, and spills can all lead to slips and falls. And that hard hospital floor is quite unforgiving.  Eliminate this problem by choosing nursing clogs with slip-resistant soles which will help to keep you safe and on your feet during your shift.
2. Nursing Clogs NEED to be Comfortable & with Removable Insoles
Along with support, you NEED comfortable shoes if you're spending literally a 12-hour shift on your feet. Nursing clogs are preferred by healthcare professionals because they combine the two.
They also feature removable insoles that distribute your weight evenly, safely and comfortably, and so you can easily change them to suit your foot structure and gait. The removable insoles provide seamless arch support that protects your back, legs and joints. Plus they're more convenient to wash.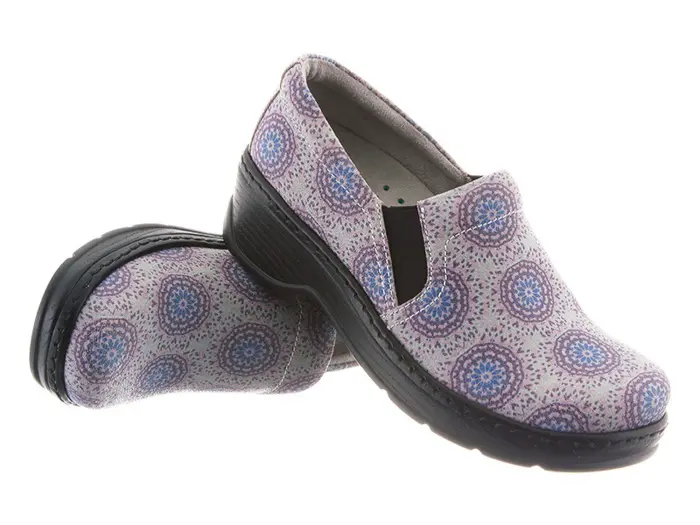 KLOGS Footwear Naples Nursing Clogs
Nursing clogs also have lightweight midsoles, cushioned heel units and breathable uppers. The first two help absorb shock while keeping you stable. The third one absorbs and evaporates moisture and sweat, controlling odor and keeping your feet fresh.
What's great about nursing clogs is you can appreciate the comfort while the arches of your feet appreciate the support.
3. You NEED Protection for Your Toes
Whilst being comfy, slip resistant and supportive are major key features, there are other safety precautions to consider. Falling objects, such as syringes and bed pans, as well as spills from contaminants and medical liquids are a natural occurrence.
If your toes and feet are going to be underneath them, you're going to need some form of protection.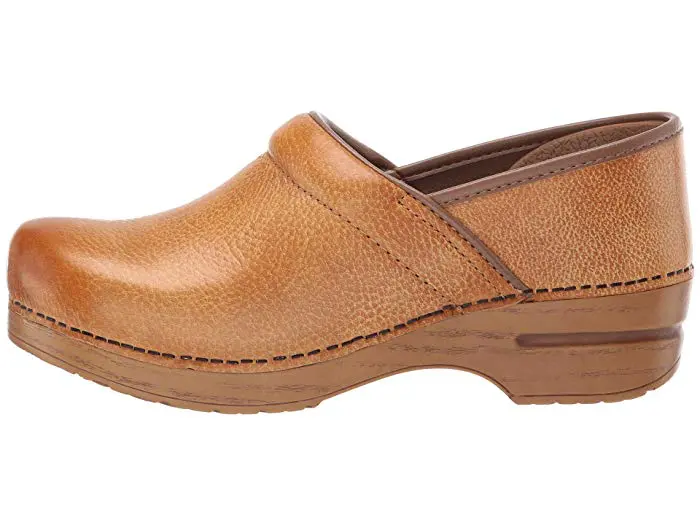 Dansko Wide Pro Wooden Sole Clogs
Some nurses opt to wear clog sandals or open-toe shoes because they want to keep their feet cool. This isn't advisable. Nursing clogs may have a closed-toe design but they are breathable.
And their insoles absorb and evaporate sweat which helps to air out your feet while providing protection against any falling objects.
4. Nursing Clogs Need to be Presentable
As a nurse or healthcare professional, you're constantly in the presence of patients and their family members. And so you need shoes that are more presentable than industrial looking.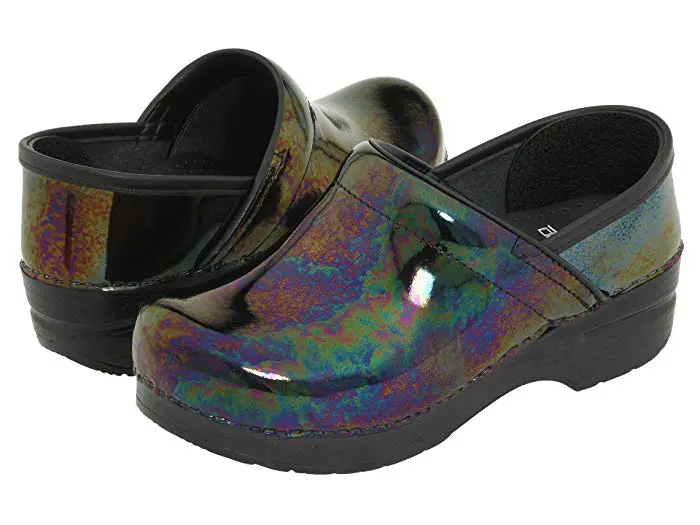 Dansko Women's Professional Clogs
If in your job description—say in a different profession—you don't interact with clients or patients, then you're free to choose something that's focused solely on comfort and safety as opposed to something that's presentable and pleasing aesthetically too.
5. Look for Breathable & Durable Shoes
Nursing clogs, whether with an open back or a closed back, are more breathable than sneakers or boots. This means your feet don't overheat or feel sweaty. Sweaty feet are not only uncomfortable, they can increase the risk of sores and/or fungal infections like athlete's foot.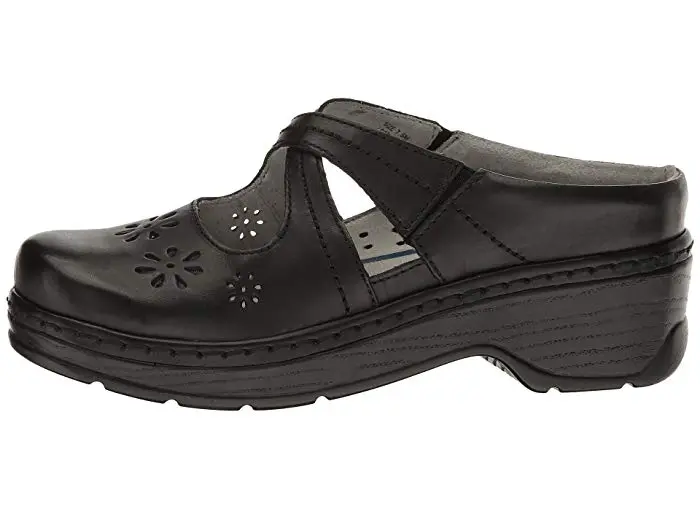 KLOGS Carolina Open-Backed Clogs
Clogs for nurses are also more durable and long-lasting as they're usually made from high-quality materials that last longer. So they don't lose their shape nor look worn out after being worn for only a couple of months. Nursing clogs retain their shape and appearance for longer.
6. Choose Something That Reduces Back Pain
One of the most common injuries suffered by nurses is musculoskeletal in nature. This stems from handling patients or carrying heavy equipment. Lots of nurses and other healthcare professionals miss work annually due to a musculoskeletal-related injury.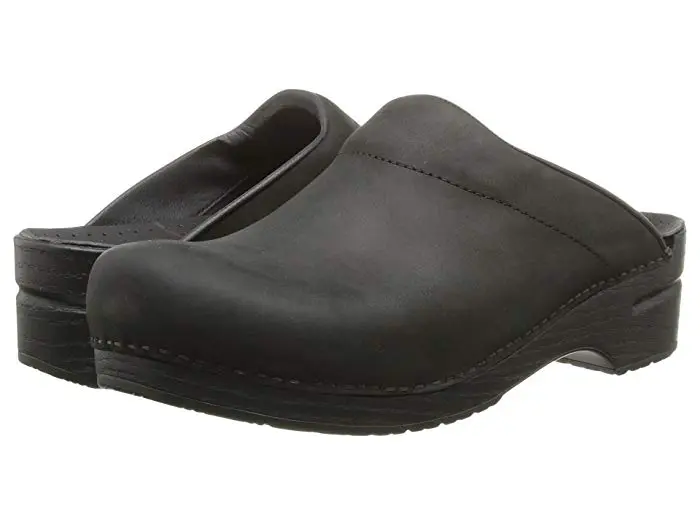 Dansko Men's Karl Open-Back Clog
This is where nursing clogs come in. The comfort, shock absorption and support they provide help to reduce back pain as well as leg and joint pain.
Wearing appropriate footwear for work can be very beneficial to your health by distributing your weight evenly, safely and comfortably, which in turn will protect your back, legs and joints.
7. You Need Shoes That Help Reduce Stress
The nursing profession is already stressful as it is, and being on your feet all day long can cause your back, legs and joints to ache, not to mention your feet. This can cause stress especially if your shoes don't meet all your safety and comfort concerns.
Since nursing clogs offer comfort, support, breathability, durability and much more, they help reduce any stress you may be feeling at work. Wearing supportive footwear can help reduce work-related stress and prevent you from developing any unwanted aches and pains.
8. The Shoes MUST Be Easy to Clean
With regard to drops and spills, contaminants on the floor can cause slips and falls, not to mention cause damage to your shoes. Plus it's unhygienic and bad practice to work with dirty shoes. The splashing of water and/or medical liquids on your shoes is bound to happen, so your shoes need to be easy to clean.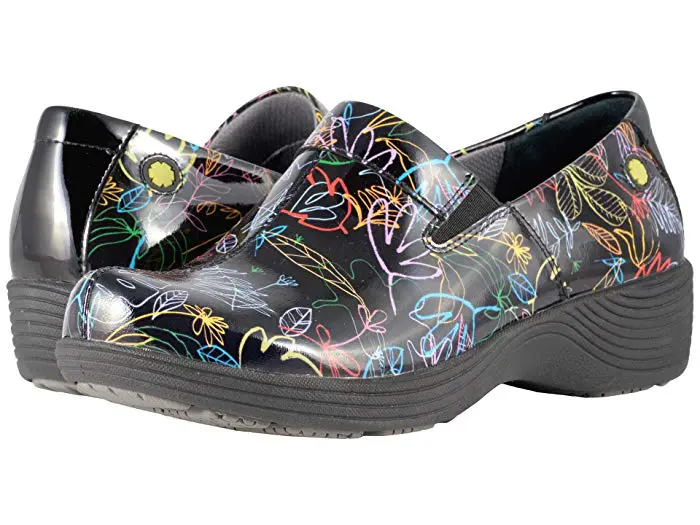 Dansko Women's Coral Slip-On Clogs
Look for wipe-clean, non-absorbent materials such as box leather, oiled leather, patent leather or rubber. These are easier to clean and only require a clean wet cloth or even rubbing light scuffs with your fingertips. And they don't take long to dry. 
9. Slip-On vs. Lace-Up Nursing Clogs
One of the main reasons healthcare professionals prefer nursing clogs is they don't have laces. Laces are a needless trip hazard. If you're assisting on a surgery or carrying sharp instruments and your laces come undone, it's difficult to see that your shoes are untied.
And untied laces can possibly trip you up. This is something that can be avoided by wearing slip-on clogs or shoes.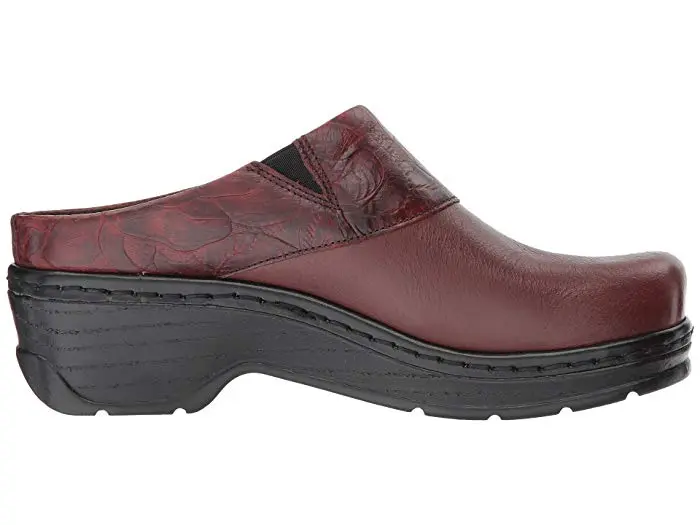 KLOGS MacKay Open Back Slip-On Clog
It's also unhygienic and time consuming to have to stop and tie your laces when they come undone. When working in a clinic or hospital, it's really important to have clean sanitary hands to avoid spreading germs and infections.
Wearing shoes that can be easily slipped on and off so you don't have to worry about laces is not only handy, it's good practice. And a bonus is your slip-on shoes can be easily kicked off at the end of your shift.
10. Invest In A Sensible Option
Don't be tempted to buy shoes just because they look good. It's worth your time and effort to research your options and find a pair of nursing clogs that meets all your safety, comfort and longevity concerns in order to get your money's worth.
Yes, the cost of the shoe that meets all three requirements may be a little steep but, in the long run, it's a worthwhile investment.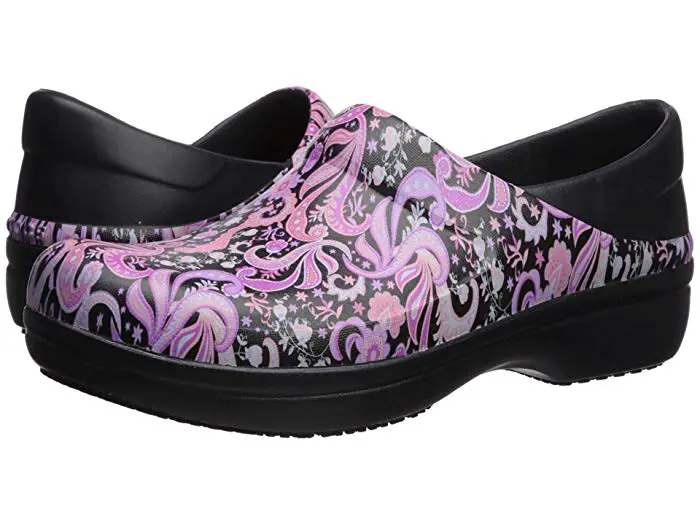 Crocs Neria Pro II Graphic Work Clogs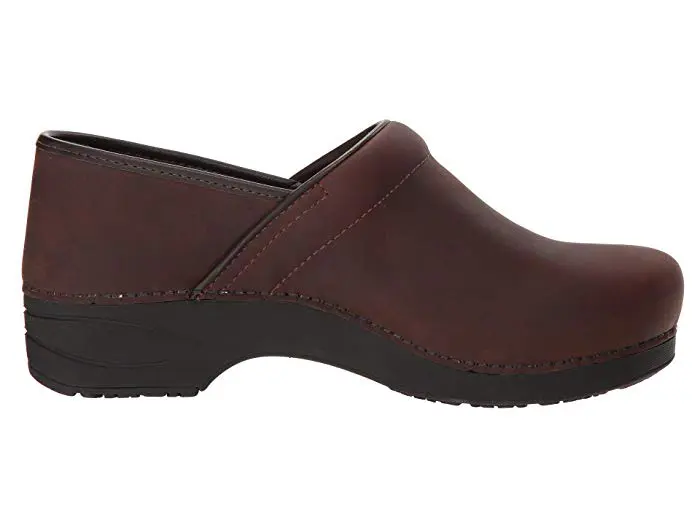 Dansko XP 2.0 Men's Slip Resistant Clog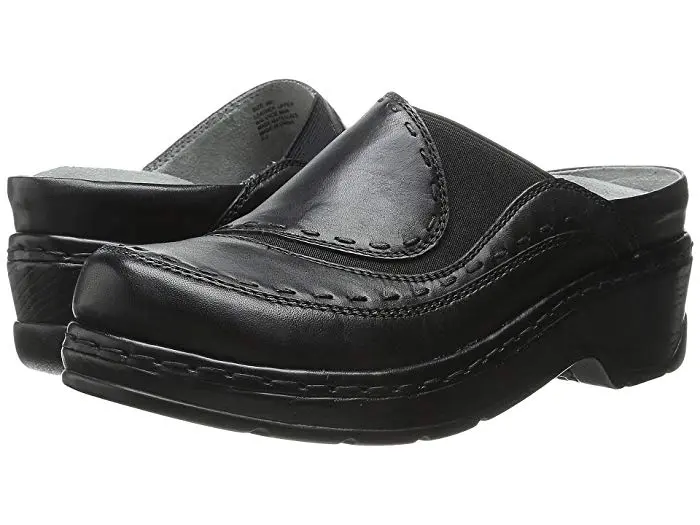 KLOGS Melbourne Women's Comfort Clog
Buying generic shoes that are cheaper will only leave you feeling uncomfortable, unsafe and possibly in pain.
Plus you'll have to buy new shoes sooner rather than later. So, buy a pair of smart, slip-resistant and durable work shoes instead.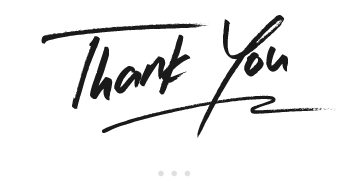 published by 

 Clogs Corner