This post and its photos may contain affiliate links. As an Amazon associate we earn from qualifying purchases. If you make a purchase through these links, we may collect a share of sales or other compensation!
Adjusting to working from home can be challenging, and we know that it doesn't seem worth it to wear high-heel clogs and shoes, but getting dressed up to somewhat maintain your daily routine is important.
Naturally, we all love to feel comfortable, so opting for men's and women's slip-on clogs that combine fashion and function can help you get the best of both worlds. Slip-on clogs are not only practical and stylish, they're a staple for many busy men and women.
Besides, there are plenty of styles we all know and love, including clog mules and open-back clogs, sneaker clogs, wool clogs, slip-on sandals, and professional clogs. 
Whether you're working from home on a temporary basis or you have a job that's always remote, there are reasons to love slip-on clogs for your WFH success, even if you don't plan to leave the house!
Even when you're working from home, there are many benefits to wearing men's and women's slip-on clogs. Wearing these stylish WFH slip-on clogs helps to boost your mood, makes you feel more competent, pulled together and ready to get down to business, which in turn sets the tone for your day and makes it easier to concentrate on work.
From ease and versatility to comfort and style, here are four reasons why everyone needs at least one pair of slip-on clogs in their shoe closet for WFH success!
1. Get Cozy & Casual with Soft Clogs
In the mood for something cozy and casual? Soft clogs are your go-to. Without the fuss of laces, zips, or velcro, you can simply slide them on and you're ready to start your day.
And since most employers don't care what you're wearing when you work from home — as long as you get the work done, staying cozy and casual a few days can be good for your mental health, especially during these stressful times.
Women's slip-on clogs like the Birkenstock Boston are perfect because you can feel incredibly relaxed and get in the perfect serene mood to dive in and get a ton of work done. You also get more time and energy to complete other tasks sometime in your day, maybe a bit of extra time to meditate or do yoga.
2. Dress for Success with Clog Mules While Working from Home
Working from home is an adjustment and it can be challenging, so opting to dress for success with clog mules helps to somewhat maintain your daily routine while setting the tome for your day.
And since working from home interrupts your normal routine, wearing something a bit closer to what you'd normally wear at the office can help you feel more at ease. This in turn helps you maintain a sense of control and degree of normality at a time when you may be feeling out of control, or even stressed and anxious.
Something like the Sandgren's Victoria High Heel Clog Sandals can be nice transitional women's slip-on clogs. These clogs afford you that pulled-together look that helps you feel pulled together. And when you feel pulled together, you feel more competent.
3. Enjoy the Versatility of Slip-On Clogs
While working from home, you'll likely have days when you just don't feel like getting dressed up. And that's where the versatility of slip-on clogs comes in!
The great thing about women's and men's clogs and mules is that you can always switch them up based on your mood. They look great with jeans and a T-shirt and yet they can be dressed up with a button-down shirt and slacks.
Opt for a more polished style like the Sandgren's Malmo Men's Wooden Clogs. These business-casual slip-on clogs will also keep you feeling productive while working from home. 
Pair them with your favorite jeans, polo shirt and a blazer or, if you'd like a simple and comfy yet put-together look, throw on your favorite crisp white short-sleeved or long-sleeved T-shirt and a pair of stretch pants.
4. Slip-On Sneaker Clogs are Made for Comfort
One step up from your slipper clogs, slip-on sneaker clogs like the Merrell Encore Q2 Ice clogs are made for comfort. Combine the warmth and breathability of the soft faux fur lining with the simple slip-on style for on-the-go ease, and the result is nothing short of feeling like you're wearing fluffy pillows that are hugging your feet in all the right places!
They may be as comfortable and cushy as your favorite slippers, but the rubber outsole means that you can wear these oh-so-cozy women's slip-on clogs from the bedroom to the street with no questions asked. 
Whether you opt for sneaker clogs, mule sneakers, or a pair of relaxed slide leather sneakers, there's nothing better than easy slip-on clogs that you can rely on for work from home success.
Perfect for walking, traveling, and meetings, we can't imagine life without this go-to footwear. They may be simple and comfortable, but with their combination of fashion and function, we're sure any one of these men's and women's slip-on clogs will quickly become a favorite in your wardrobe.
As with most things, figuring out your ideal work from home style is all about balance, and the most important thing is to establish a regular routine.
At the end of the day, it doesn't matter so much what you wear as how you feel wearing it. Use color to give yourself a boost. If a certain color boosts your mood, go for it! This can make a world of difference in how you feel.
If you're not up for dressing for WFH as you would in the office, that's fine and completely understandable. Cut yourself some slack if, mentally, you're just not up for an 'office-approved look'.
Remember to change clothes after logging off your computer. Changing clothes will help you disengage from work by setting boundaries between work and play, and you'll have a much healthier balance between work and home, rather than feeling like you're always working.
And don't forget to have fun! Experiment with your look since you don't have to worry about dress codes while working from home. Or switch up your looks so loungewear doesn't become your everyday look. Pick a business-casual look one day, a mix-and-match business on top and casual on the bottom look the next day, and so on!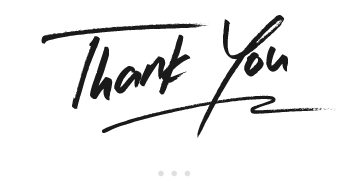 published by 

 Clogs Corner