This post and its photos may contain affiliate links. As an Amazon associate we earn from qualifying purchases. If you make a purchase through these links, we may collect a share of sales or other compensation!
Remember when clogs used to reside on contradictory ends of the fashion spectrum? And women's mules & clogs were reserved for working in a Swedish field or on a factory floor somewhere in the Netherlands? We're so glad that's changed!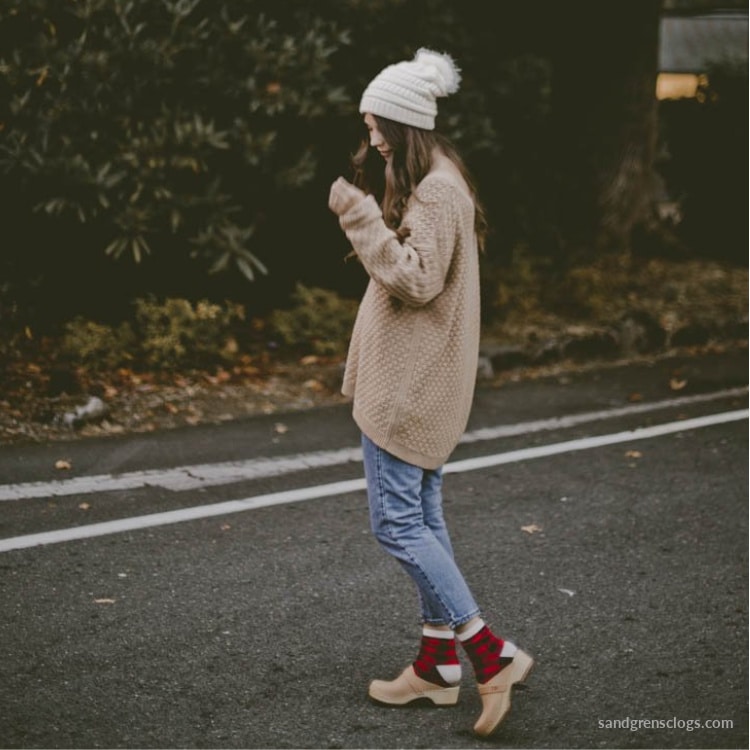 There's nothing more comfortable than a favorite pair of clogs. And women's mules & clogs that are padded can add hours of comfortable support throughout the day. They also have a good fit to prevent foot pain and blisters.
So luckily, fashionistas everywhere are in agreement that women's mules & clogs are now the "it" shoe for every season. But styling is key to wearing this trend all year round. Wondering how to wear mules and clogs in the winter? Here are 5 simple ways to help you pull this look off while staying warm and feeling great all season.
1. Pair Your Mules & Clogs with Thick Socks During Winter
Clogs with socks? Yes, absolutely! Breathe new life into your favorite mules and clogs while keeping your feet warm with a nice thick pair of socks.
Many styles are perfect for wearing with different types of socks. And as long as they fit with the socks and you're still comfortable, they're a big fashion win with a pair of cropped jeans.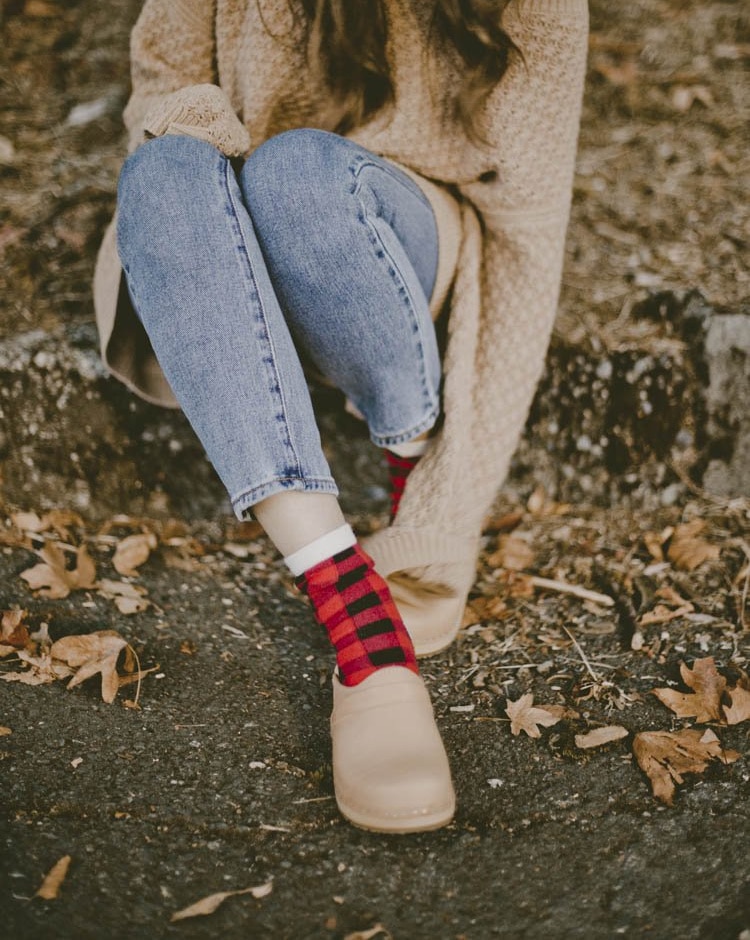 The socks give off a chic and cozy leg-warmer vibe. While the women's mules & clogs have treads that help prevent slipping. And they protect your feet and keep them above the cold and snow.
The timeless classic style of Sandgren's Tokyo Clog makes it the perfect pair of women's mules & clogs for winter to wear with thick, woolly socks. Socks come in as an easy fix. They pair perfectly with cropped jeans or pants to prevent your ankles are freezing!
2. Dress Up Your Clogs with Long Pants or a Wool Skirt
Looking for a way to nail that just-right combination of style and comfort for more formal occasions? Dress up your women's mules & clogs with long pants, a wool skirt or a maxi dress for a celebratory event. Also, matching your clogs to the color of your dress or pantsuit, if possible, will show that your entire outfit is pulled together.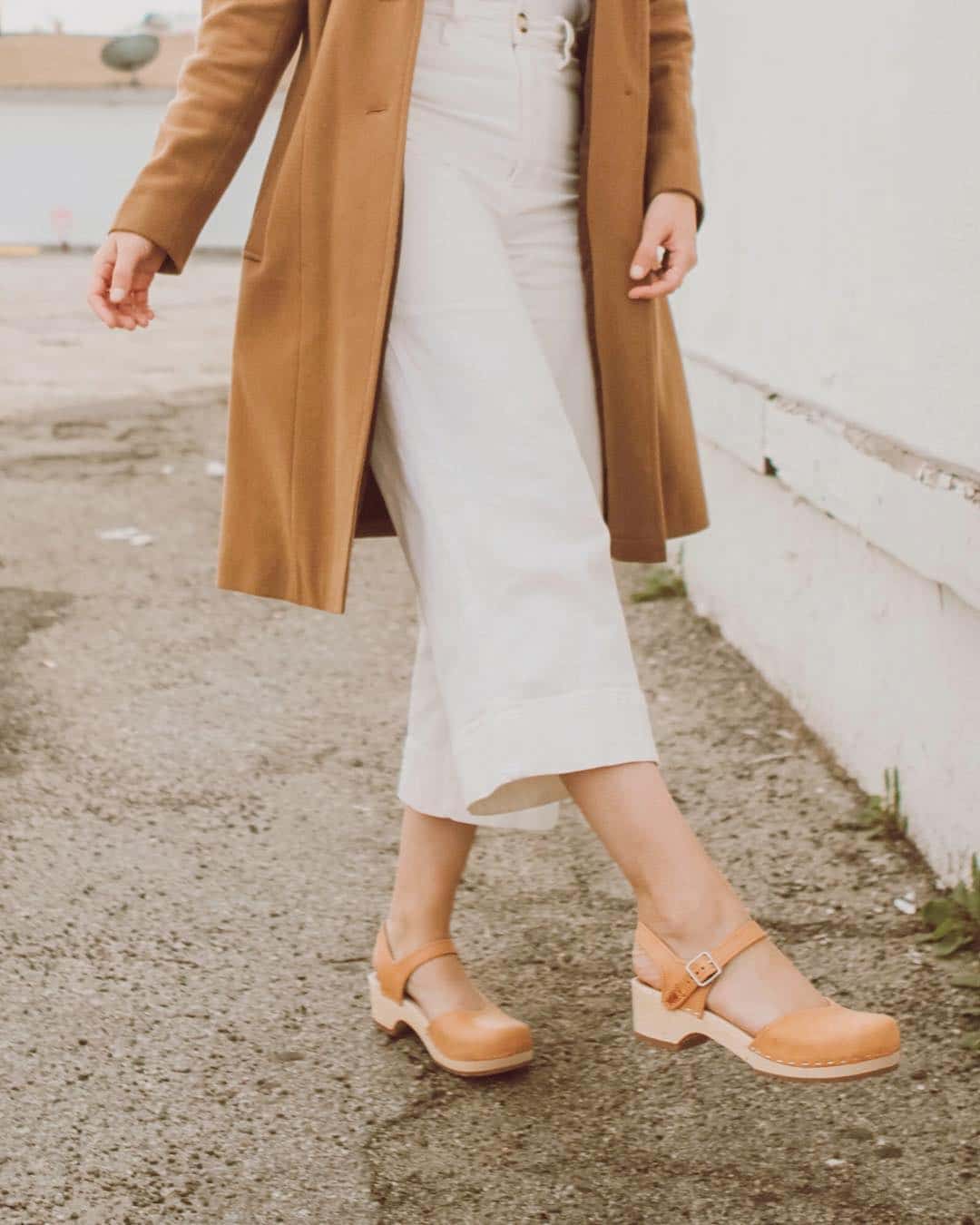 Low heel clogs such as a neutral-toned pair of Sandgren's Saragasso Clogs look gorgeous with longer pants and skirts. These are one of the best women's mules & clogs for winter thanks to their natural wooden base and soft rubber sole that prevent slippage.
On the other hand, high heel clogs look best with shorter length dresses or skirts. In the end, though, it's about what feels best when worn.
3. Banish the Winter Blues with a Lighter Sand Look
Look around at outfits and shoes this time of year and what do you see? Almost everyone is wearing dark colors. Shake things up by opting for a lighter sand look in winter. A tan maxi dress and coat look incredible with a pair of sand-colored clogs, like Sandgren's Maya High Heel Clog Mules.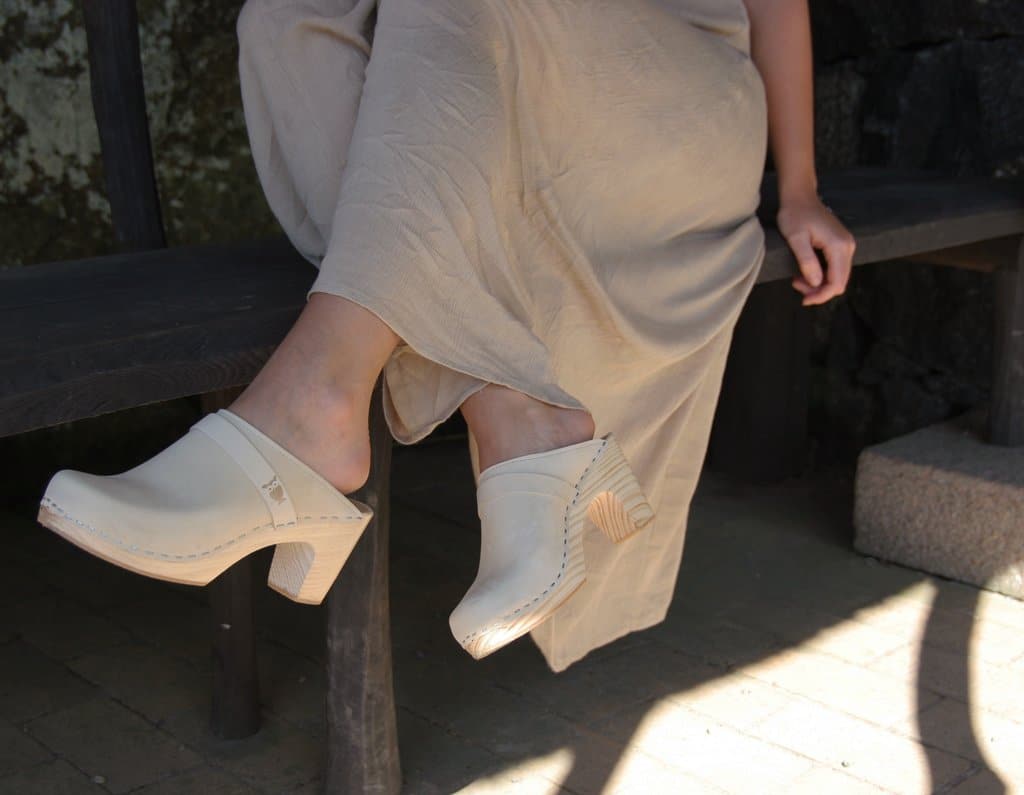 Of course, winter weather may complicate wearing lighter-colored clogs. To protect them from whatever wintry mess you may encounter, use a waterproof spray for shoes to act as a shield against grimy snowy, icy rainy, dirty wintry elements.
4. Add a Pop of Bright Color to a Neutral Outfit with Eye-Catching Women's Mules & Clogs
Adding a pop of color to your neutral outfits during the cold wintry months is a great way to not only liven up your look but your mood too. Eye-catching bags, hats, or even a pair of colorful women's mules & clogs makes a great statement.
This style trick is an easy way to show that yes, clogs do have strong style potential, and they're here to stay.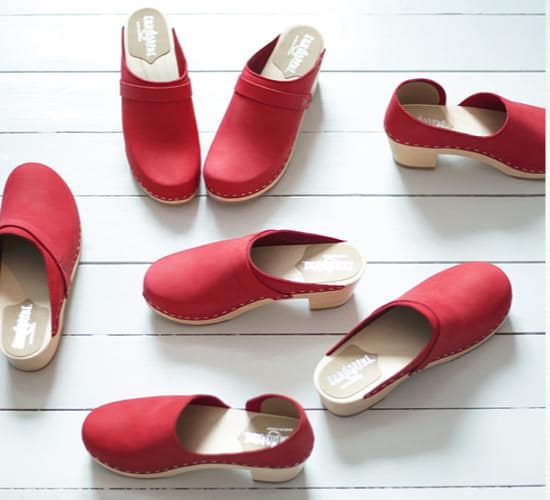 5. Pair Bright White Clogs in Winter with a Black Suit for the Office
Are your high heels causing foot pain and you need a comfortable alternative to wear to work? It's available! Keep things professional with suiting pieces like a black blazer and pants paired with bright white professional clogs. And you don't have to be in the medical field to wear them!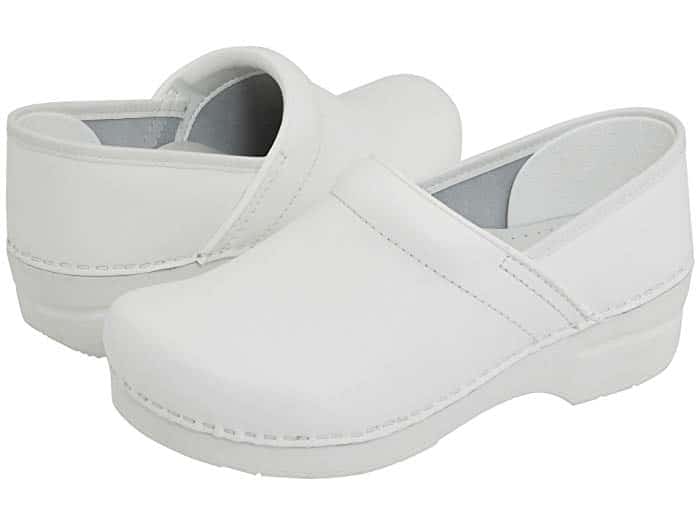 Dansko Women's Professional Clogs are a classic, low-key, and best of all, comfortable pair of women's professional clogs. They offer all-day comfort and support by providing a bit of extra TLC for your tired feet.
Plus the slip-on design delivers convenient on-and off while the anatomically contoured footbed keeps your foot supported throughout your busy day. Their unmistakable style and versatility make it just as easy to wear these white clogs in winter as in summer.
So, what are the best mules & clogs for winter?
All of them!
Clog mules are so versatile that you can wear them in many different ways, from dressed up at the office to dressed down over the weekend. You can even pair them with a dress or your favorite bootcut jeans!
Keep your feet safe and warm all season without sacrificing style in a pair of comfortable women's mules & clogs.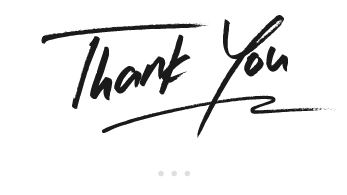 published by 
 Clogs Corner