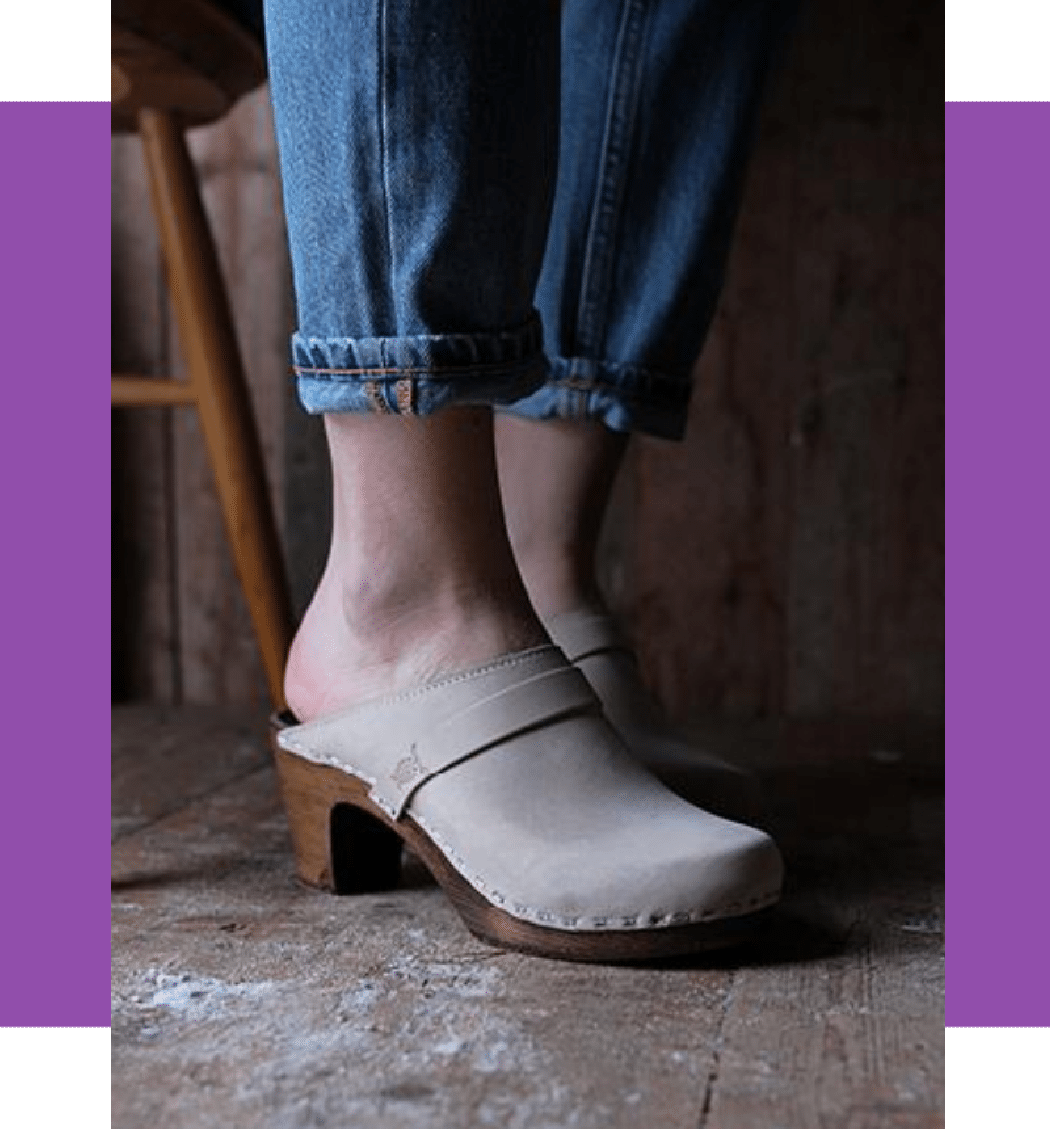 Latest from Women's Clogs

With women's clogs, you no longer have to choose between achieving style or long-lasting comfort. They can take you from work to happy hour, from shopping to dinner and a movie, or to a a friend's soiree where you break out in spontaneous dancing. No matter where the day takes you, you'll be all set without blisters or discomfort.
The everyday ease of a pair of comfortable women's clogs also provides the ability to walk without teetering, something that can't be said about the stiletto.
And with most women's clogs, you can pull together the "jeans-and-tee" look but also rock a casual dress. It's this versatility and the thought of not having to sacrifice comfort for style that continually pushes them into the spotlight.

Men's clogs have experienced a rise in popularity, thanks to their versatility and rugged appeal. The various designs add a distinguished finishing touch to both casual and work-appropriate looks.
As men's fashion continues to evolve, men's clogs are a style choice that will withstand the passing trend.
By experimenting with this emerging look, you'll succeed in defining your wardrobe's style while enhancing its overall sophistication.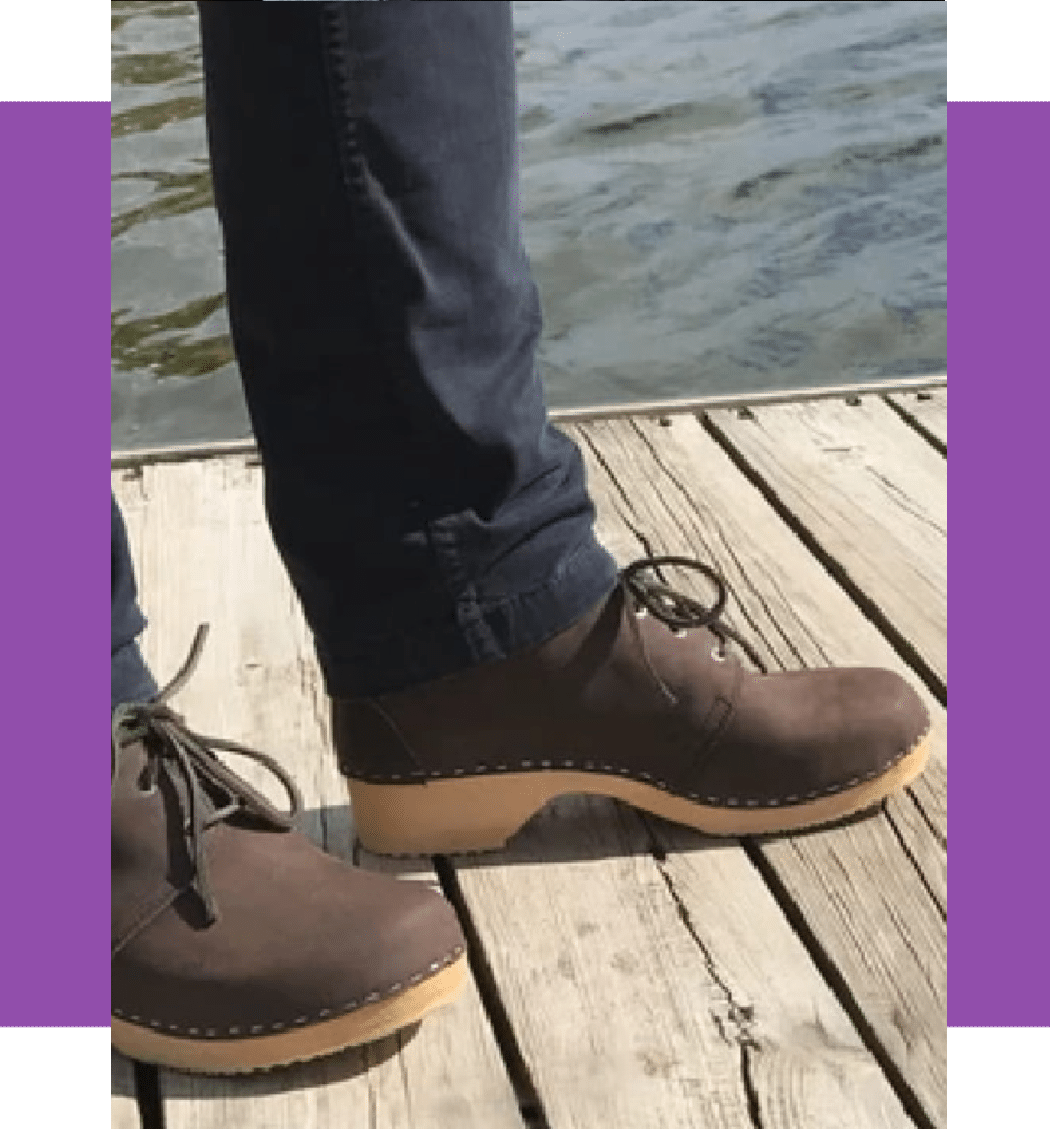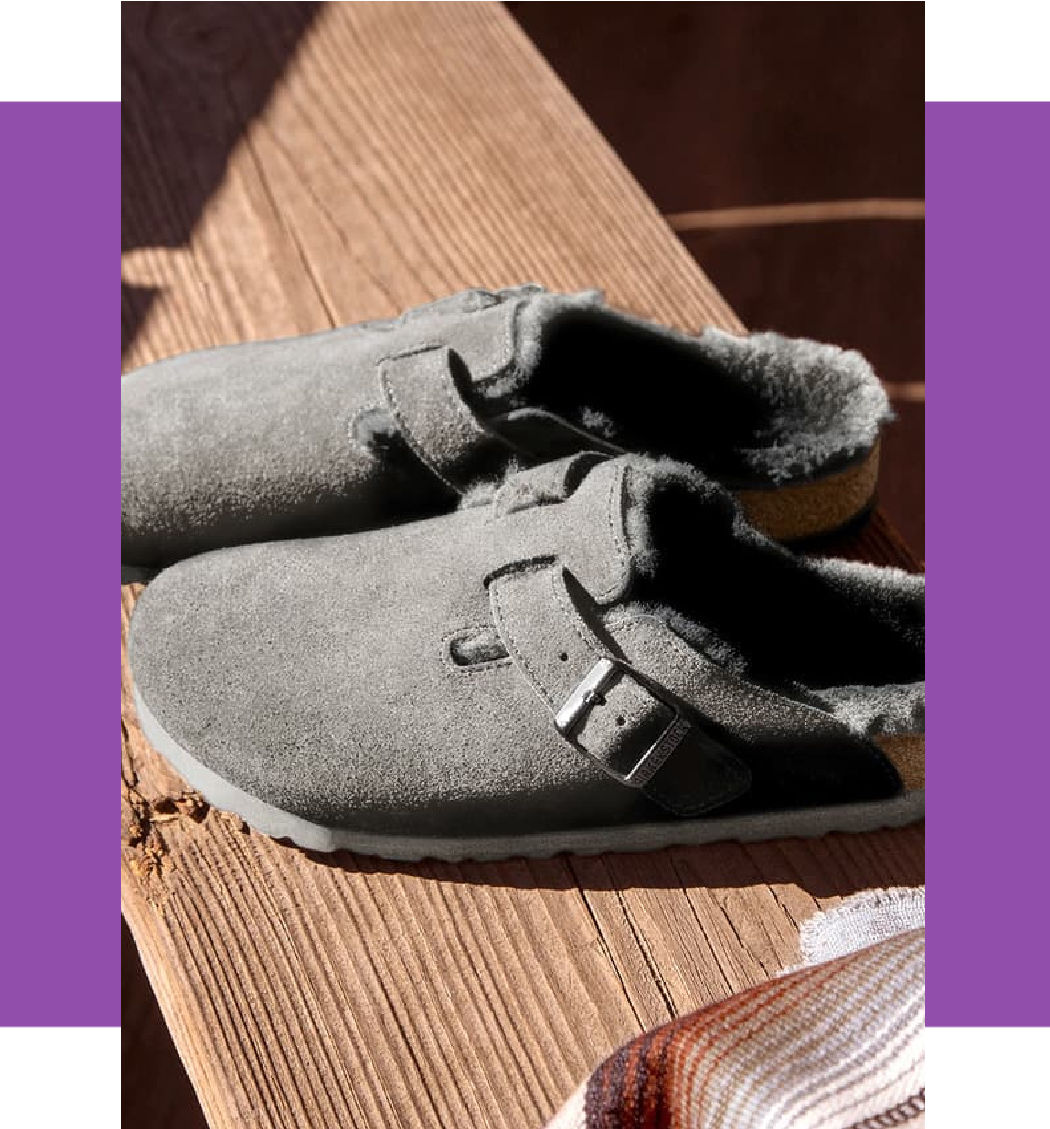 If you're looking for cozy winter clogs, practical work clogs or stylish fashion clogs, you can never go wrong with a pair of wool clogs.
No matter the occasion or the weather, they're perfect whether you're relaxing at home, running errands or going to a birthday party.
Wool clogs, with their cork-latex footbeds that lie at the heart of these clogs, give you a solid stance, ensure proper alignment and literally have your back, even when things get hectic!

As a professional with a job that requires you to stand and be on your feet all day, comfortable footwear, with the right cushioning to prevent pain and blisters that also provides a good fit can make a difference.
Work clogs can prevent, or at least significantly diminish, sore knees and hips or a stiff back and neck. And they maintain a professional, polished appearance.
Work clogs are well-made of natural materials, with unwavering arch support and elevated up off the ground to help improve posture. Plus they're easy to slide on and off, rendering them as an effortless way to check off all the requirements for a professional shoe.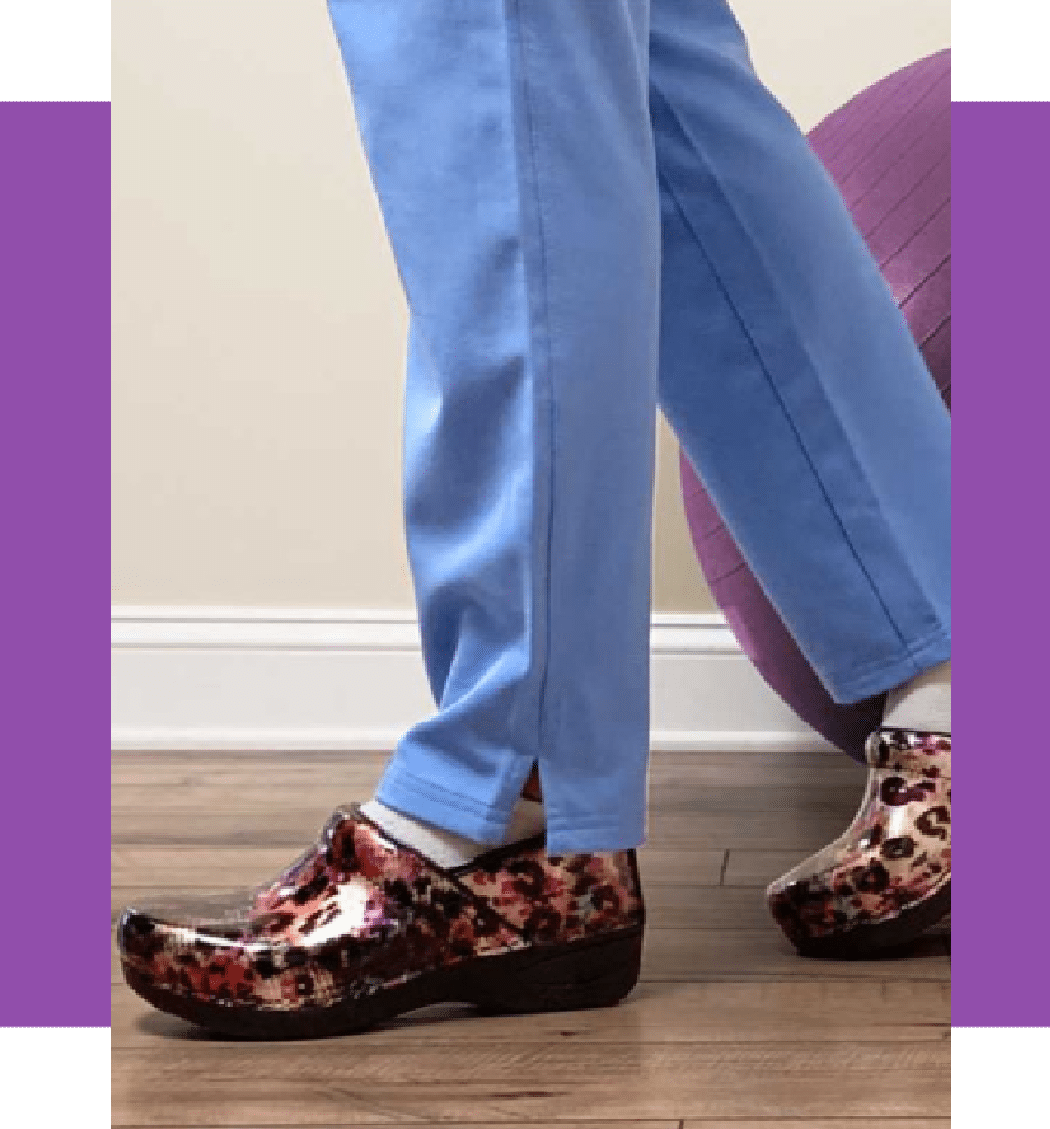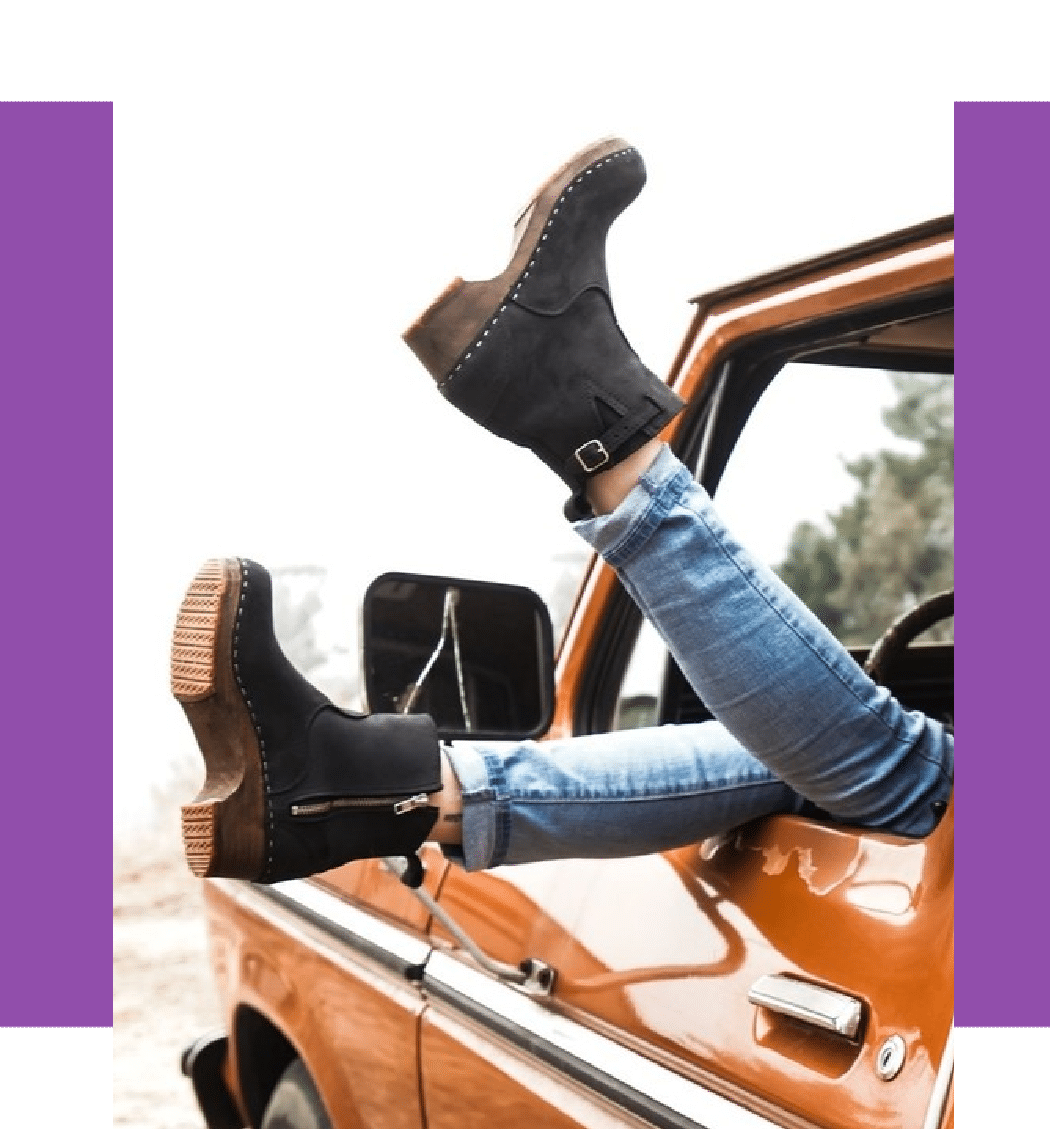 As temperatures start to drop, conditions are ideal for unique, cold weather-ready attire such as a strong pair of clog boots. Boot season is often celebrated because pulling off a polished look is as natural as slipping clog boots on.
The perfect clog boots unite effortless style with a modern approach to a classic silhouette. Their everyday versatility is celebrated by the boots' aesthetic. And the starightforward design delights in the simplicity of an elegance that speaks for itself.
If walking is your chosen mode of transport, the off-you-go charm of a pair of clog boots beckons with a style that's at once easy and eye-catching. So no matter what the outfit, both pair well. 

Sandal clogs have set the standard as some of the prettiest, date-night ready shoes for whatever the evening holds. They're also one of the easiest silhouettes to bring with you to date night – just slip them on and go!
Sandal clogs are generally dressier with a platform that's reshaped to define a heel, thereby creating the appearance of high heel shoes.
The right sandal clogs paired with the right outfit can create the perfect date night look, whether you'll be sitting, standing, or even dancing the night away.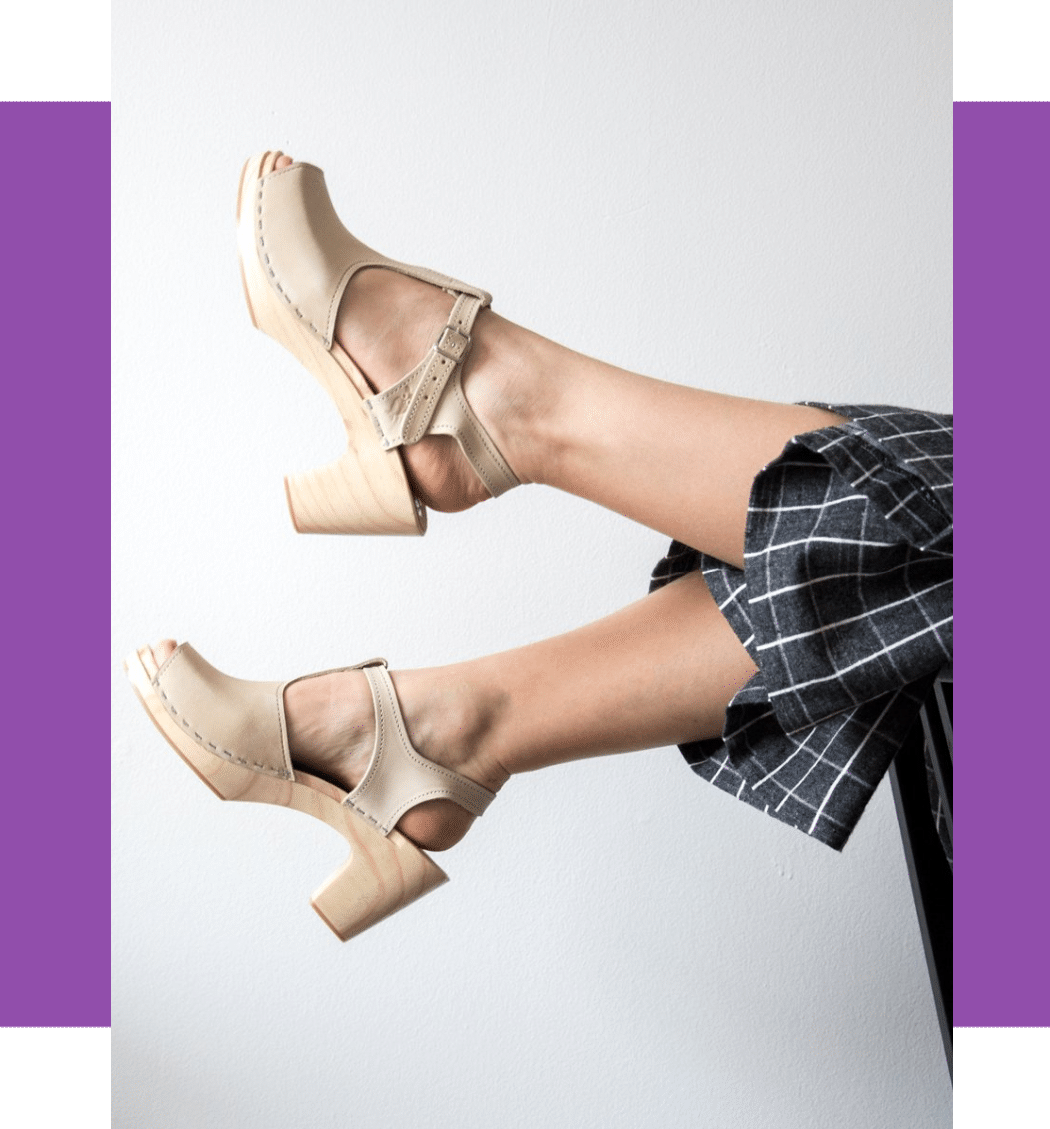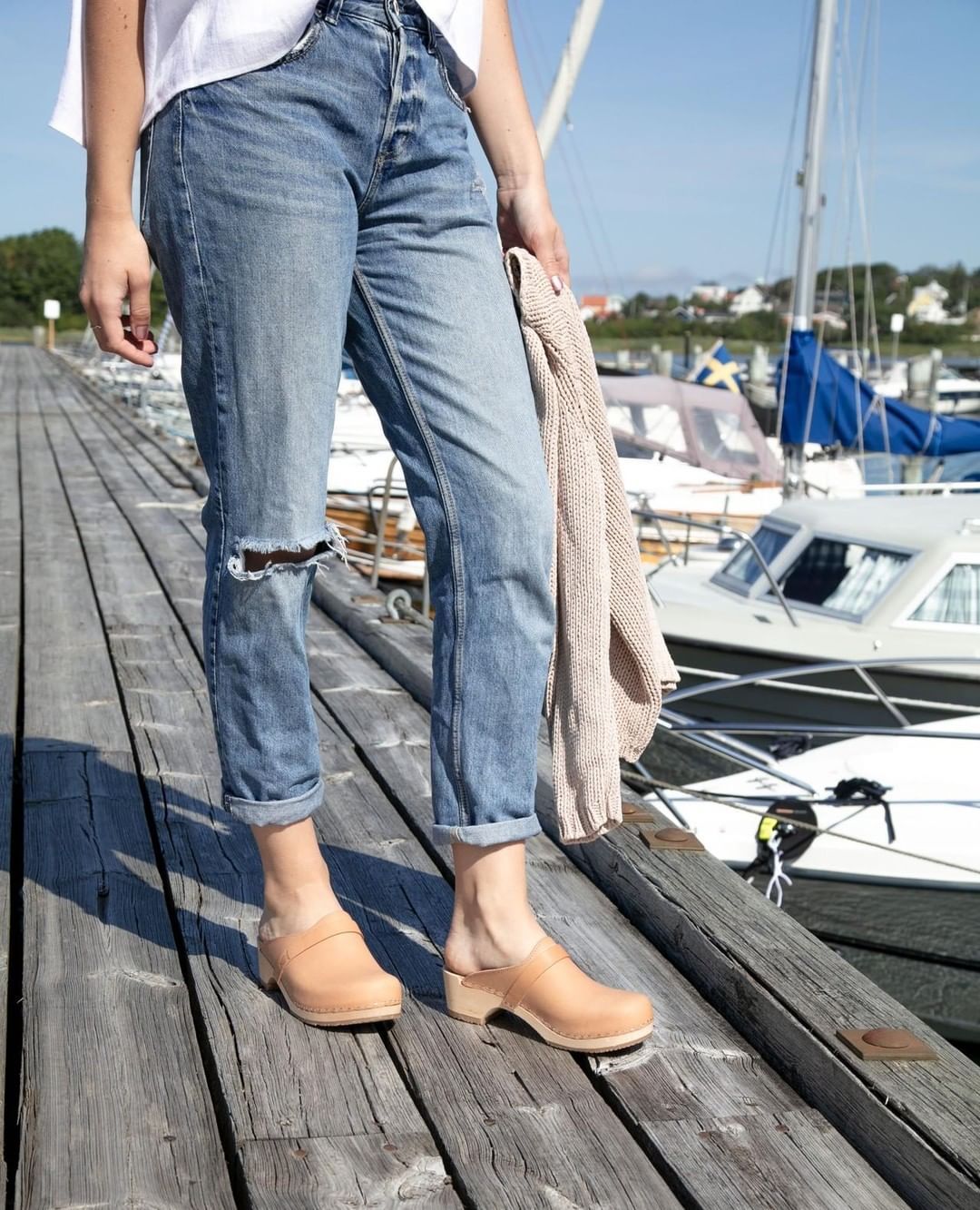 How to Wear & Style Clogs

Clogs aren't a new trend and coordinating them with the right outfit can help transform your style. With so many options to choose from, there's something for everyone.
To help you pull the look off, here's some advice on which clogs to buy & what to pair them with. Ready for some style inspiration?