This post and its photos may contain affiliate links. As an Amazon associate we earn from qualifying purchases. If you make a purchase through these links, we may collect a share of sales or other compensation!
Heeled clogs and clog sandals are great and all, but if you're looking for more arch support and coverage plus functional all-day comfort, get yourself into these super comfy sneaker clogs ASAP.
Sneaker clogs are very versatile and can be worn in different seasons. They can stand up to the elements in winter and work just as perfectly during fall when you don't want to wear sandals but it's too early to wear clog boots.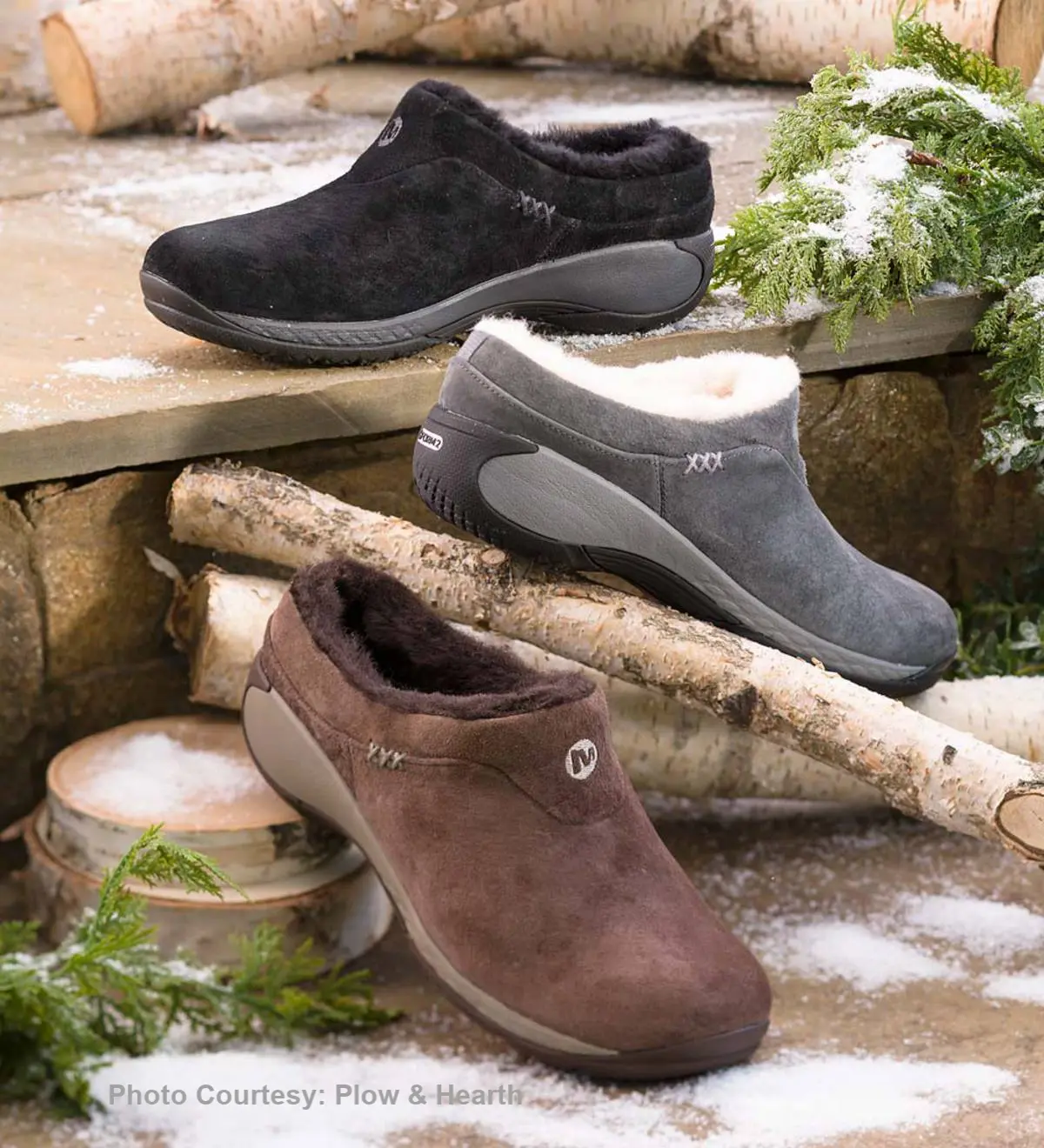 Below are 12 of the most cushiony, foot-hugging sneaker clog styles that Amazon has to offer. Be sure to click the link in the pictures below to read more about them too!
These super cute, on-trend options — including casual lace-up and slip-on sneaker clogs plus more refined, professional clog-style sneakers with adjustable straps — come in a selection of eye-catching designs and an array of colors to suit your look and style.
They're ideal for commuting around the city, running errands, taking your favorite yoga class, getting the kids off to school, and more!
1. Merrell Encore Q2 Ice Sneaker Clogs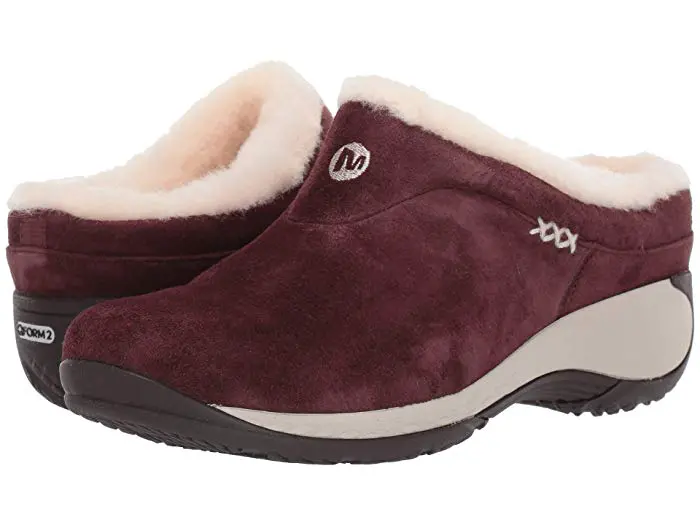 They may have "ice" in their name, but the Merrell Encore Q2 Ice Sneaker Clogs keep you cozy and comfortable while you're heading to work or shopping with friends.
With the soft faux-fur lining that adds warmth and is breathable, and a simple slip-on style for on-the-go ease, they hug your feet in all the right places and feel oh-so-cozy!
2. Swedish Hasbeens Sneaker Clogs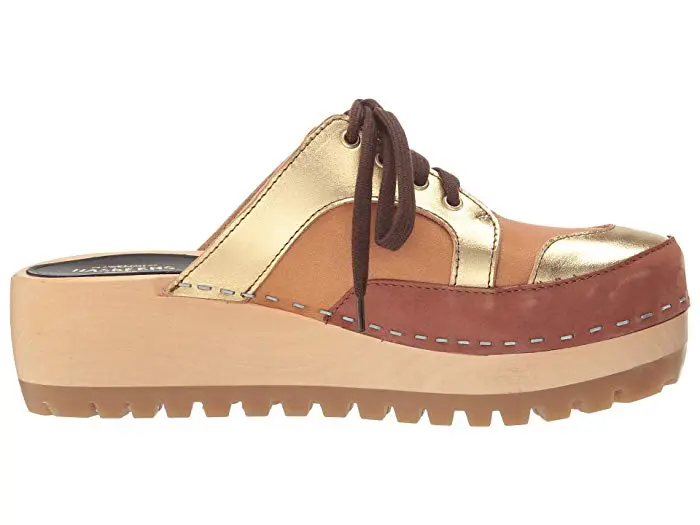 These Swedish Hasbeens sneaker clogs are handcrafted from durable, natural-grain leather that softens and slightly stretches with wear. Plus a wooden platform sole and textured rubber outsole. Your feet will thank you—and your friends will totally want a pair too!
3. Easy Spirit Traveltime Mule Sneaker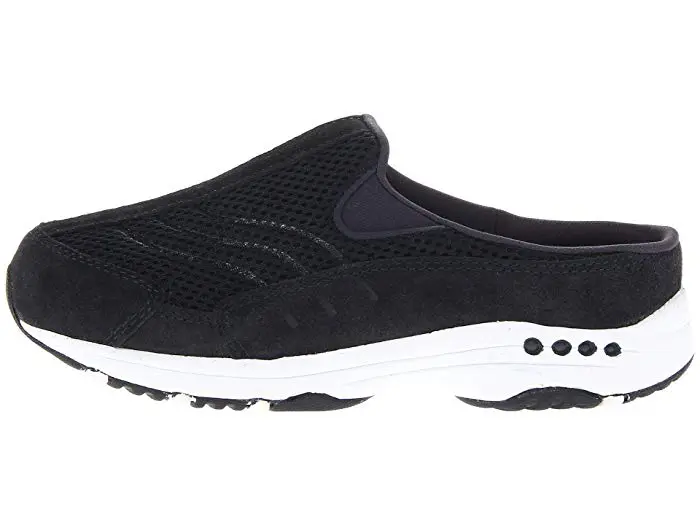 A pair of comfortable mule sneakers go with just about anything, and you'll wear them just about everywhere! Plus, the added, removable insole provides shock absorption and superior cushioning and feels great when you're walking or doing light activity. 
These sneakers are perfect for the cold winter months too. Just wear them with a nice cushy pair of socks.
4. Dansko Paisley Sneaker Clogs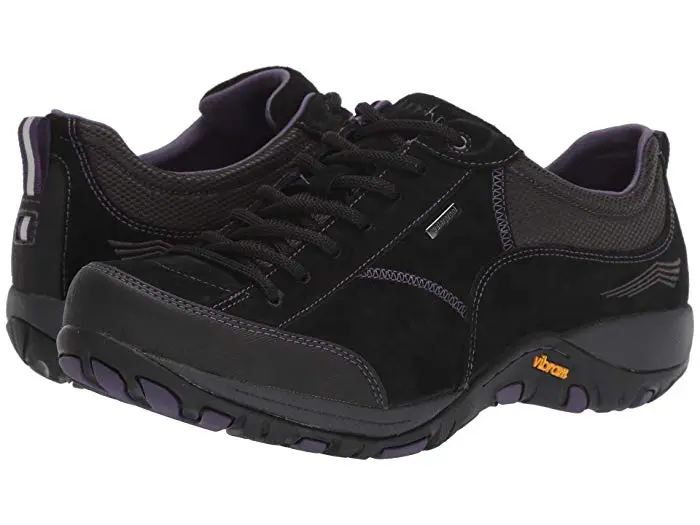 From navigating snowy city streets to dealing with all types of inclement weather—including sleet, freezing rain and chilly wintry mornings, these Danko Paisley sneaker clogs have got you covered and your feet happy. Why?
The waterproof suede upper is treated for stain resistance, the rubber sole provides arch support and traction on snow and dry surfaces plus it absorbs shock each time your foot hits the pavement.
5. SKECHERS Sport D'Lites Slip-On Sneaker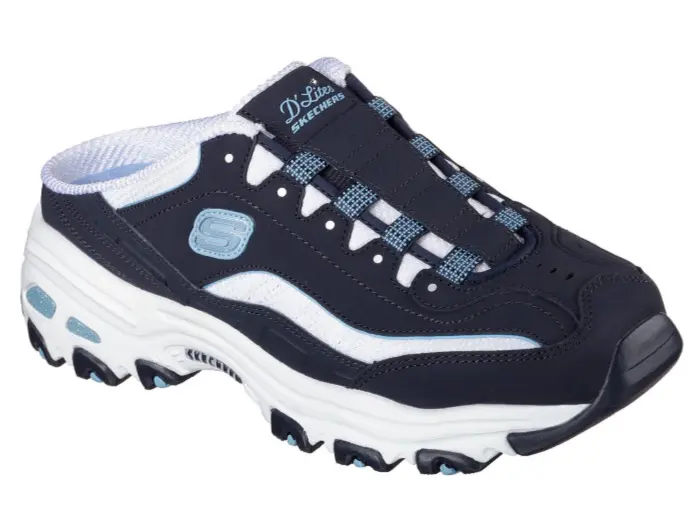 The SKECHERS Sport D'Lites slip-on sneaker has a 4.6-star rating and more than 3200 reviews that basically all say the same thing: These are SO comfortable and supportive. They also come in a number of colors.
6. Dansko Patti Sneaker Clogs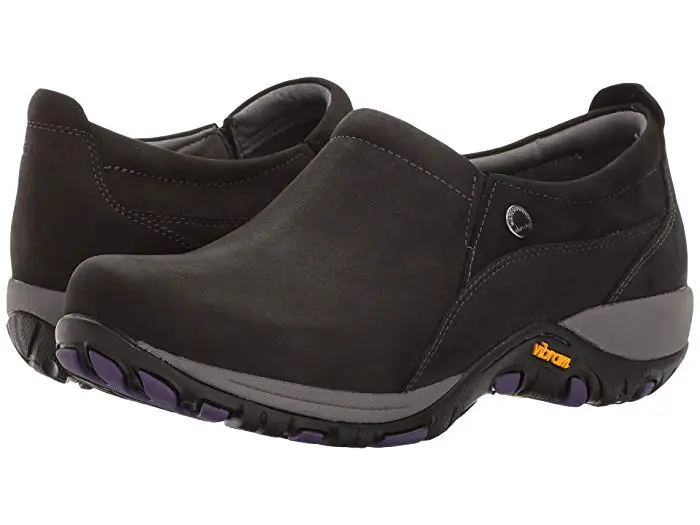 The shock-absorbing and removable, triple-density footbed with arch support of these sneaker clogs provides all-day comfort and will be a lifesaver. Plus, the waterproof, 3M Scotchgard™-treated leather in a sporty silhouette with a round toe keeps moisture out and makes them ideal to get outdoors and go hard.
7. Merrell Encore Q2 Breeze Sneaker Clogs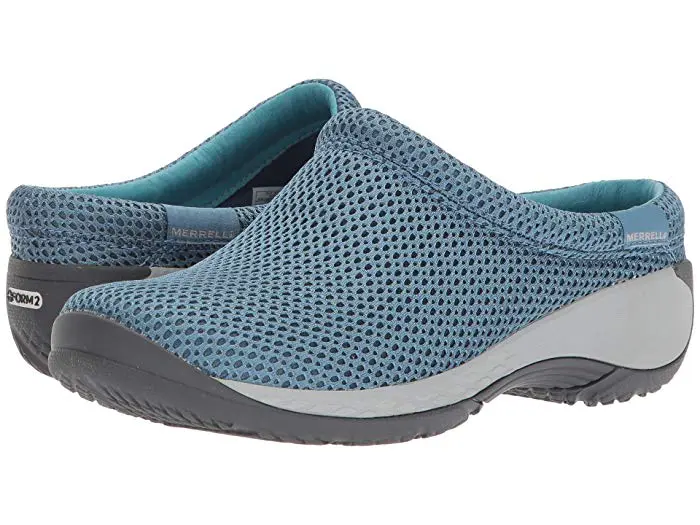 Let your feet feel easy and breezy in these Merrell Encore Q2 Breeze sneaker clogs. The breathable mesh lining not only keeps your feet cool, it adds comfort. Pair 'em with high-waisted skinny jeans and a graphic tee for a stylish, casual look.
8. SKECHERS Work Sure Track-Trickel Sneakers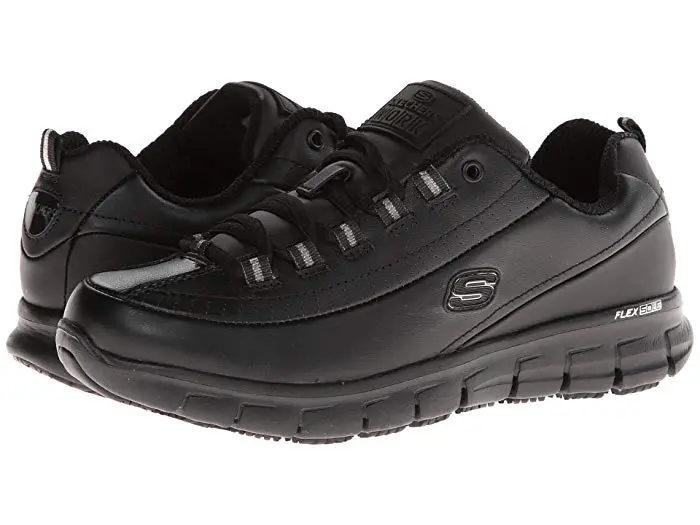 Another comfortable pair of sneaker clogs from SKECHERS is the Work Sure Track-Trickel, which makes you feel that you are in control of your day and ready to conquer any task that comes your way.
And in practical comfort. The supple leather, generous silhouette, and traditional lace-up closure accommodate your feet for an adjustable and custom fit so you can stand and walk for hours without getting any painful blisters.
9. SKECHERS Sport Gratis — No Limits Slip-On Sneaker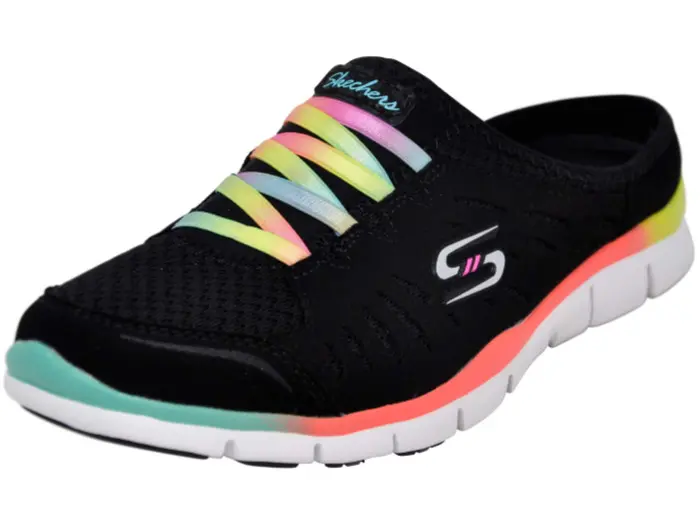 This black multi-colored slip-on sneaker also has a memory foam footbed so you feel like you're walking on a cushy mattress. And the laced sporty casual slip-on style is everlasting. Add even more personality and pair them with thick knit wool socks during the colder months.
10. Merrell Men's Encore Rexton Slide Leather Clog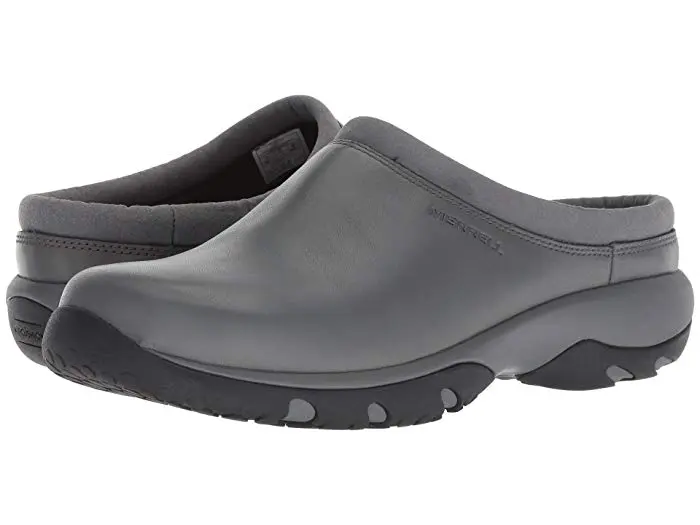 If you are looking for a classic leather sneaker clog for all seasons, this is IT. Made with full-grain leather, you can dress it down with a pair of jeans or up with dress pants. It has a 4.1-star rating and also comes in two other color options.
11. SKECHERS Sport Men's Equalizer Coast to Coast Sneaker Clog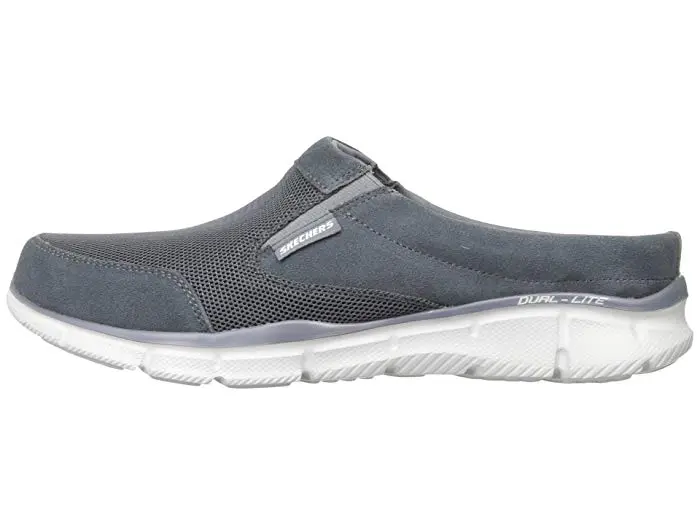 The easy slip-on design plus incredible comfort and style of this comfort sneaker clog makes you feel like you could walk from L.A. to New York without missing a step! And at about $50, you'll probably want to grab one in another color too.
12. Merrell Men's Encore Bypass Slip-On Sneakers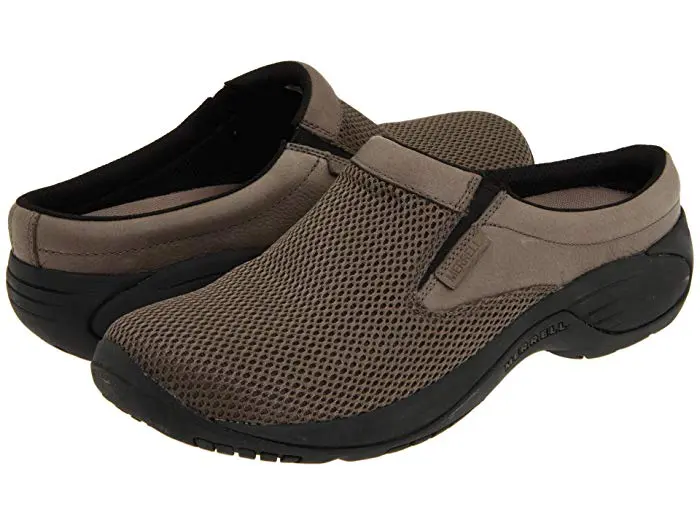 The anatomical footbed delivers amazing arch support while the convenient slip-on style provides an easy, comfortable fit for all-day wear. Plus, the full-grain leather and mesh upper make these majorly flexible and comfortable, as they bend with each step.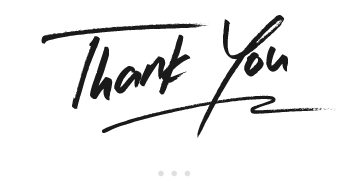 published by 

 Clogs Corner