This post and its photos may contain affiliate links. As an Amazon associate we earn from qualifying purchases. If you make a purchase through these links, we may collect a share of sales or other compensation!
We get it. When you think of low heel clogs, do you imagine a nurse's go-to shoe or something a Dutch farmer wears? So what would you say if we said clogs are totally a fashion thing?
They're slowly but surely showing up in stores and on fashionistas all around the city. And just like that, these traditionally ugly, but universally comfortable shoes are back again.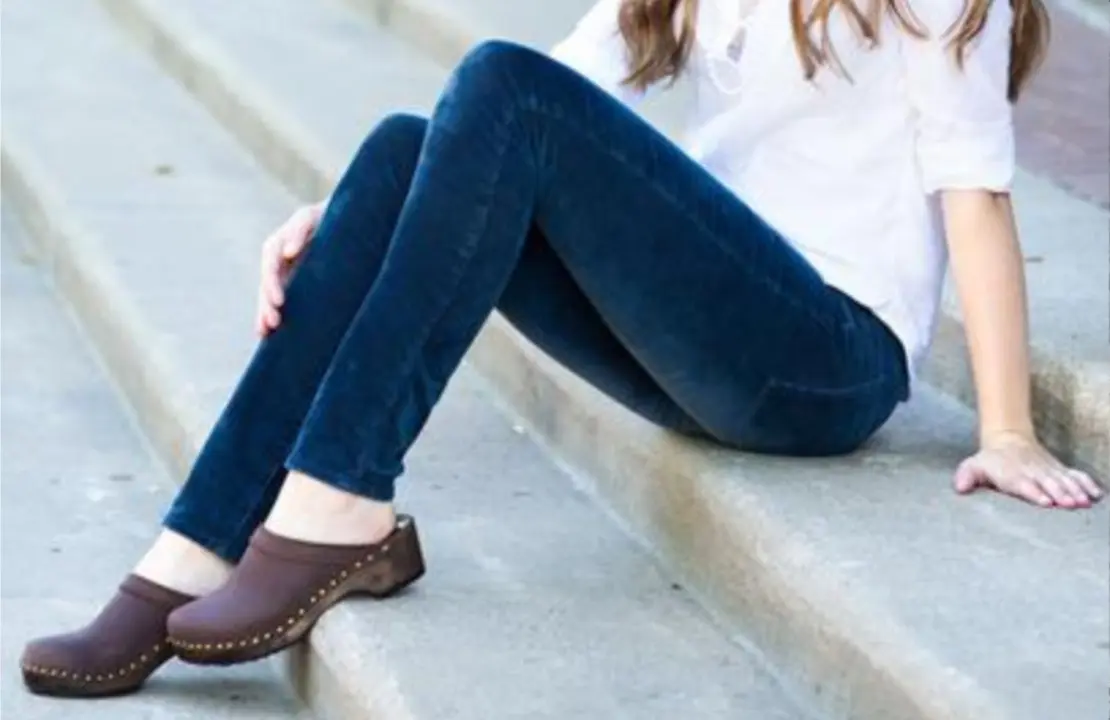 You may be surprised to learn that these "fashion" clogs are not only cute and comfortable, but they also come in countless styles and colors. Plus they pair well with just about anything.
And when it comes to low heel clogs, they're a comfy alternative to high-heel clogs, and there's something for everyone, no matter your style or where you're heading.
Low heel clogs are casual, cool, and give each outfit a certain "vibe". Plus they always look styled. They can be paired with everything from skinny jeans and a cute top to a maxi skirt and bulky sweater.
These clogs always feel like the perfect finishing touch to any outfit while offering all-day comfort.
Low Heel Clogs & How To Style Them
Slip-on clogs are the most effortless clogs around. They pair well with just about anything you wear—jeans, shorts, skirts, or dresses. A pair in a neutral shade not only matches everything, it will stand the test of time in your wardrobe.
For the classic Swedish clog, go with the Athens Low Heel Clog Mules from Sandgren's. This chunky round-toe option has an easy-to-wear, standout design that spans the seasons in style.
Not to mention the stud details that draw the eyes downward. Wear with skinny jeans and a white top for the ultimate relaxed vibe.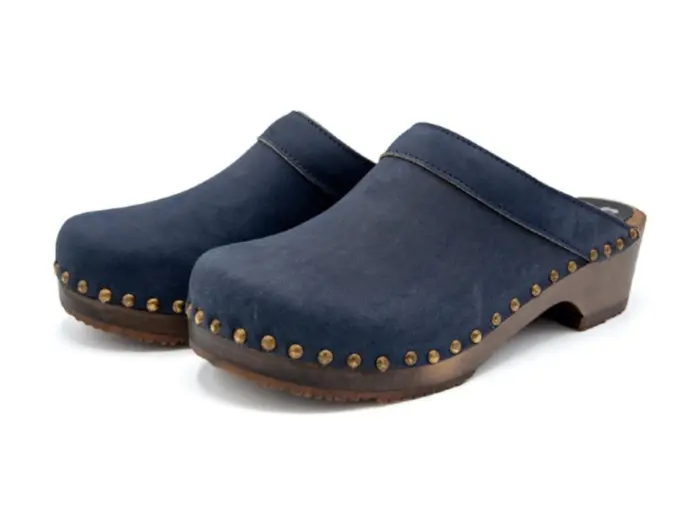 Embrace the mod vibes of a modern-day Mary Jane slingback clog and pair it with a cream knit sweater dress or maxi skirt. If you don't shy away from too much color in your footwear, this cobalt pair is the ideal pick.
It has a vibrant look that complements the wood, so it looks less clunky than your traditional black or brown option. All the while delivering unbeatable, all-day comfort.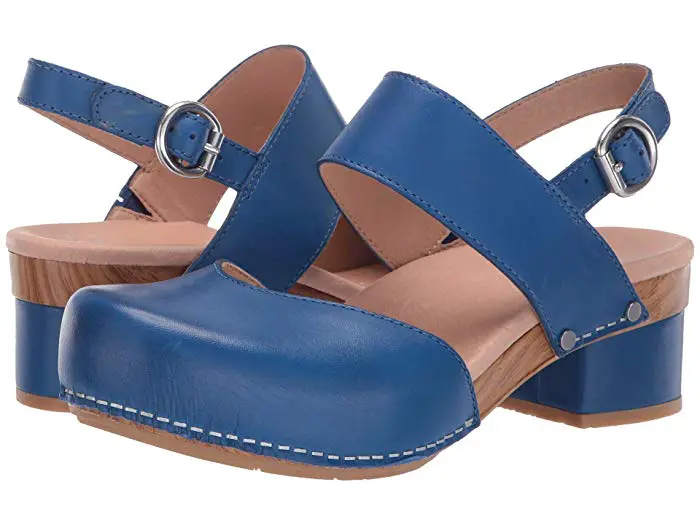 If you're not ready for round-toe clogs yet, this low platform clog sandal with a peep-toe silhouette, chunky heel, and silvery staples is worth a try. The adjustable leather ankle strap and sleek wooden heel give you the clog aesthetic without that closed-toe look.
This clog also has a modern tractor sole and a supple leather strap for the ultimate wear-all-day option. Style with bootcut jeans, a tank top and a moto jacket.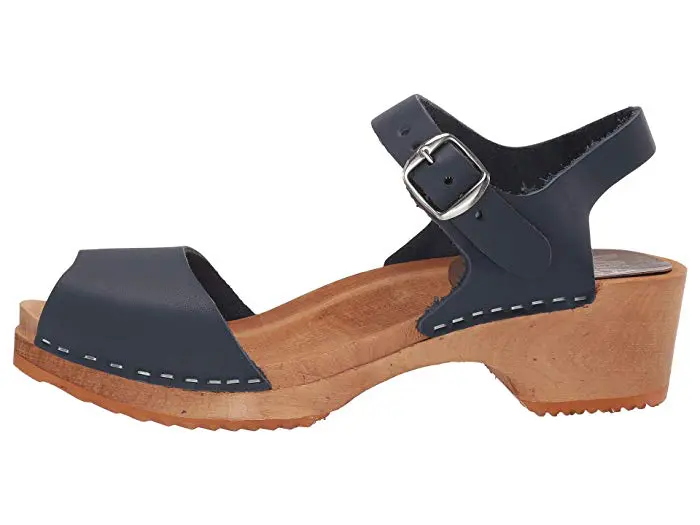 These clog booties from Sandgren's might be one of the coolest clog boots we've ever seen. Wear with your favorite maxi dress, pencil skirt or tailored trousers for summer or fall.
With a simultaneous focus on comfort, these New York Low Heel Clog Boots will elevate any outfit. The adjustable straps and V-cuts at the top of the boot shaft add interesting details to the shoe. And they're finished with a soft, rubber sole to complete the design.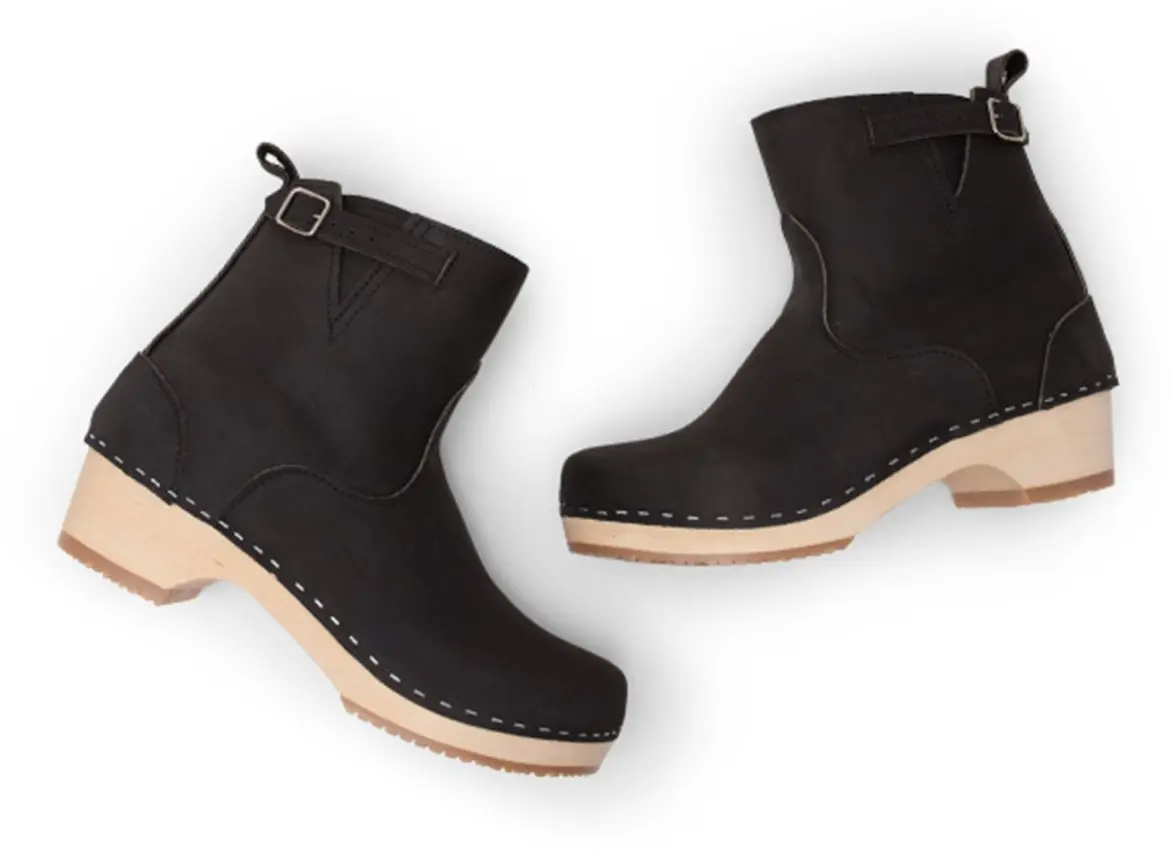 Tired of your brown ankle boots? Trade them in for the MIA Alma Clogs, which are just as versatile. An excellent choice for the style chameleon. The convertible sling-back strap with a harness buckle across the instep can be worn two ways. And it keeps your feet locked in and comfy all day, especially if you go with a lower heel like this one. It's perfect for making a stylish switch at any time.
In the warmer months, style this wine-colored clog with culottes and a floral top. And in the cooler months, pair it with a jumpsuit or with wide-leg pants and a shirt. This olive-colored clog is also a great choice.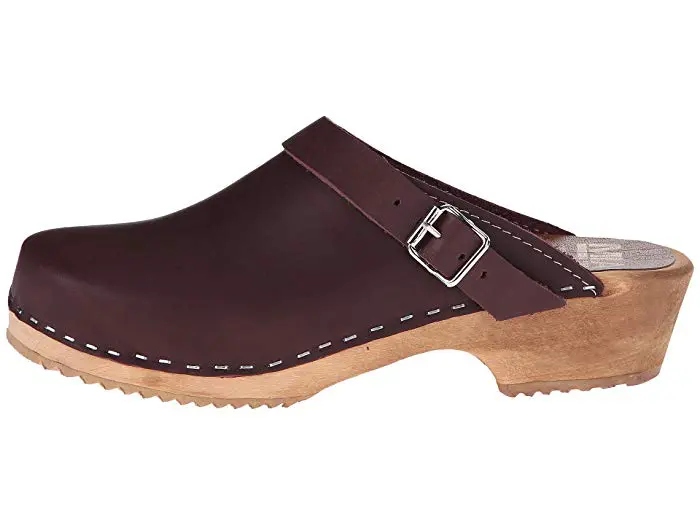 To start collecting your wardrobe essentials and building your looks around these trendy low heel clogs, head over to ClogsCorner.com, an online shopping site with the styles you're loving at great deals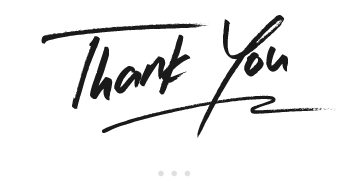 published by 

 Clogs Corner