High Heel Clogs for Women Causing Foot Pain? Here's How to Avoid It
This post and its photos may contain affiliate links. As an Amazon associate we earn from qualifying purchases. If you make a purchase through these links, we may collect a share of sales or other compensation!
Clogs have become popular again—and with their recent status as the newest shoe trend, you may fall victim to the misconception that because some clogs are good for you, all clogs must be good for you. People like to believe that clogs in general are beneficial to your body.
But, as it turns out, there's a vast difference between professional clogs and "fashion clogs." And high heel clogs for women fall under the fashion clogs category.
Most high heel shoes are harmful for your feet because they put the feet in a constant tip-toe position that's unnatural—and most high heel clogs for women are no exception. Wearing heels puts abnormal stress on joints, muscles, and bones. This can in turn lead to pain, discomfort, spasms, and even worse.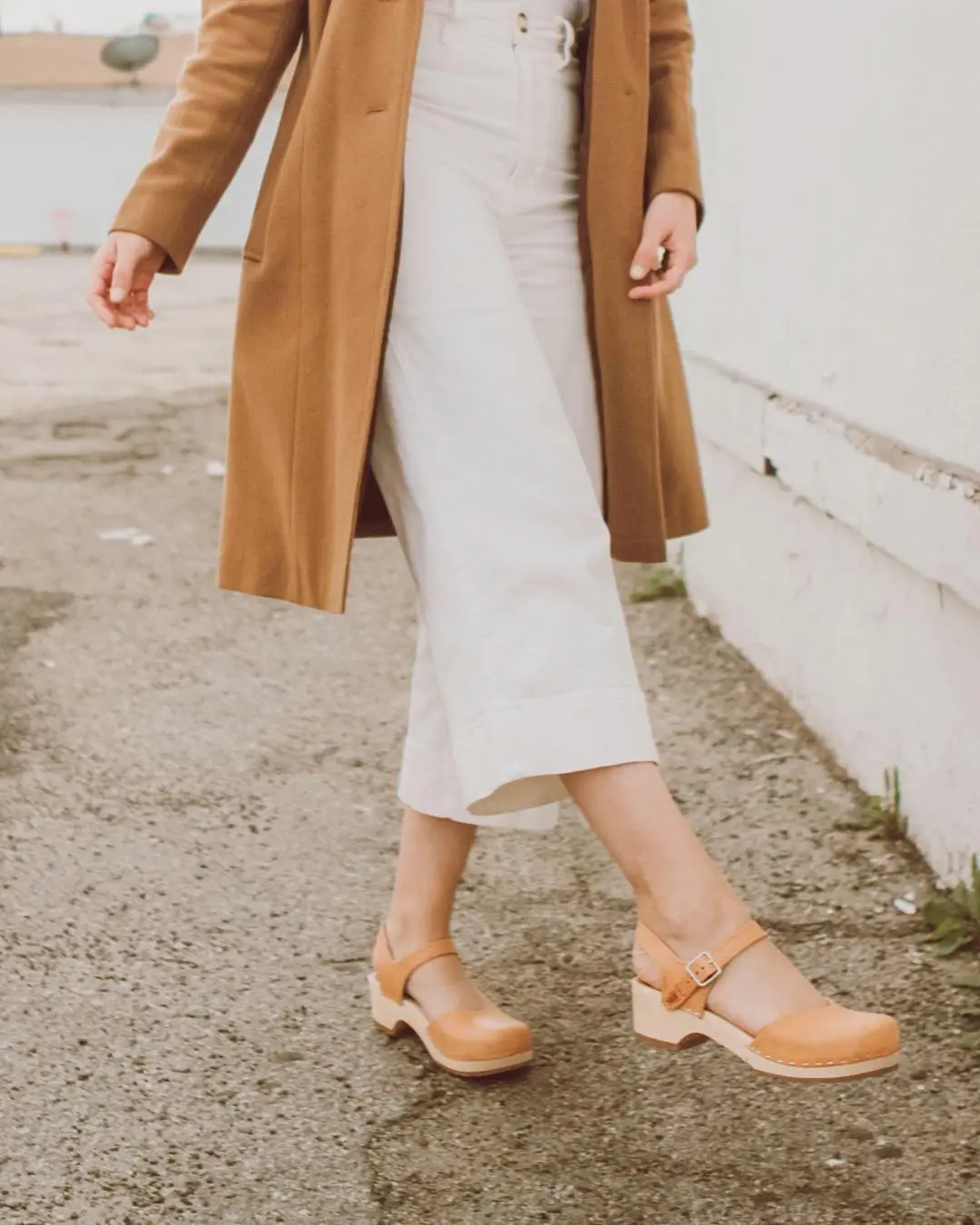 While these fashion clogs may look like professional clogs such as those made by Dansko, their structure is completely different. Dansko is one of the most popular clog brands on the market. It has received the American Podiatric Medical Association (APMA)'s stamp of approval.
If your clogs have a heel over 2 inches—which is classified by the APMA as high heel clogs—and no rubber soles, then you're actually putting yourself at risk. Especially if you treat your clogs as regular shoes.
You might also be surprised to learn that foot pain isn't the only problem caused by high heel clogs for women. Since your body isn't meant to walk long distances in a heel height over 2 inches, high heels can affect your whole body, from your back to your knees and feet.
They also cause bunions, stress fractures and neuromas (inflamed nerves) too. Plus, extended wear of high heel shoes can literally shorten your Achilles' tendon!
High Heels: Higher Isn't Always Better
Those perfect high heel clogs can cause permanent health problems. When you wear high heels, your feet and ankle joints slide forward and your toes are bent into an unnatural position. This in turn redistributes your weight incorrectly and sets you up for long-term issues.
Extended wear can cause a range of ailments, from putting stress on your back, hips and knees to osteoarthritis, joint pain, irreversible damage to the tendons in your legs, and even nerve damage.
Wearing high heel clogs for women can even lead to overworked or injured leg muscles, bunions, plantar fasciitis, low back pain and sciatica.
So instead of suffering with discomfort from high heel clogs for women, try a lower heel clog like Sandgren's Tokyo Low Heel Wooden Clog. It has a low-heeled wooden base which provides much-needed relief to your feet and ankle joints.
It further relieves high heel pain thanks to a soft, rubber sole and an arch strap that provides additional support while walking. The lower heel doesn't put increased weight on your toes. So there's no strain on your knees, hips, and lower back.
High Heel Clogs for Women and Chronic Pain
Over time, wearing high heels which restrict the natural shape of your feet can shorten both your Achilles' tendons and your calf and back muscles. This can lead to pain and muscle spasms.
If you wear high heel clogs for women for prolonged periods, you can develop unhealthy patterns that can persist even when you're not wearing heels.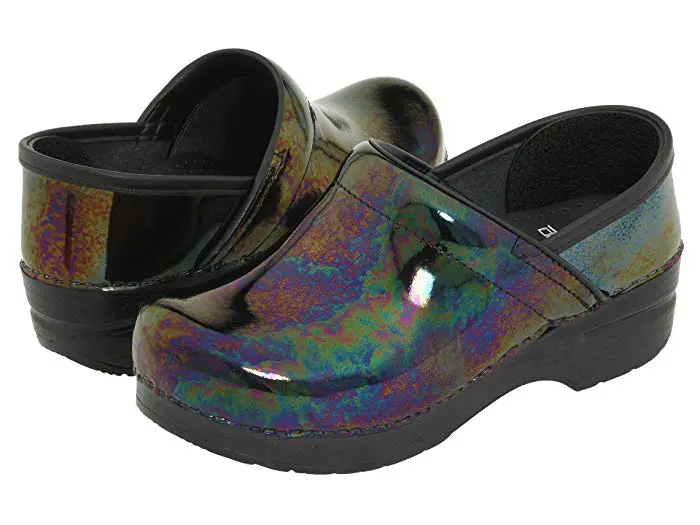 So, what's the solution to preventing high heel clogs from causing foot pain? Dansko Women's Professional Clogs offer all-day comfort and support by working to protect your natural cushioning. Plus they provide a bit of extra TLC for your tired feet. If you have experienced foot pain in the past, give these clogs a try.
Professional clogs feature an anatomically-contoured footbed for stability and support. They also have recommended support for plantar fasciitis and an anti-fatigue rocker bottom which creates something called "energy return." Simply put, this enhances movement to add hours of comfy support throughout your day.
You Don't Have to Give Up Your High Heel Clogs
Don't worry: You don't have to ditch your high heel clogs altogether. But to avoid the problems that develop over time, opt for clogs with a wide base and a lower heel, an inch and a half or less. Clogs with a wider base provide more support while low heels won't shorten your Achilles' tendon.
First, stick to a fashionable, foot-friendly low heel option like the Sandgren's Athens Low Heel Clog Mules. These Nubuck leather clog mules are classic, lightweight and oh-so-comfortable. And they feature a soft, rubber sole for added comfort and an easy-to-wear, standout design that spans the seasons in style.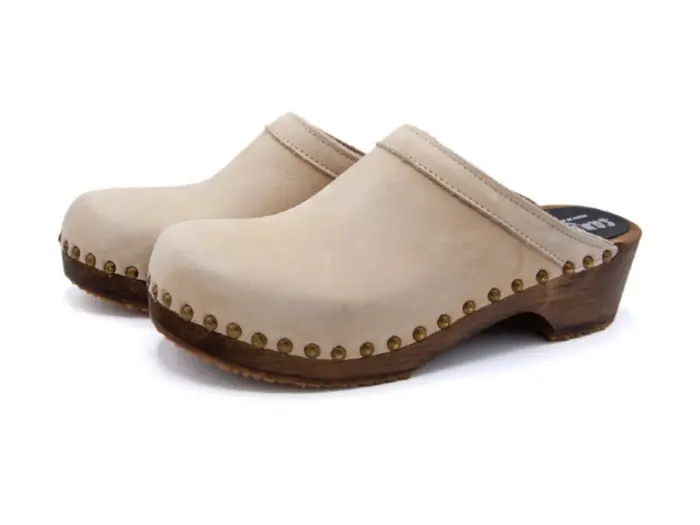 Secondly, wear clogs with soft insoles or a rubber sole to reduce the impact on your knees. And pick a pair with a roomy, reinforced toe box to give you extra room to wiggle your toes.
Swap out your high heel clogs with the supportive yet chic Dansko Women's Malin Slingback Clogs instead. These modern-day Mary Janes feature a round toe, a memory foam-cushioned footbed with excellent arch support for all-day comfort, and a block heel.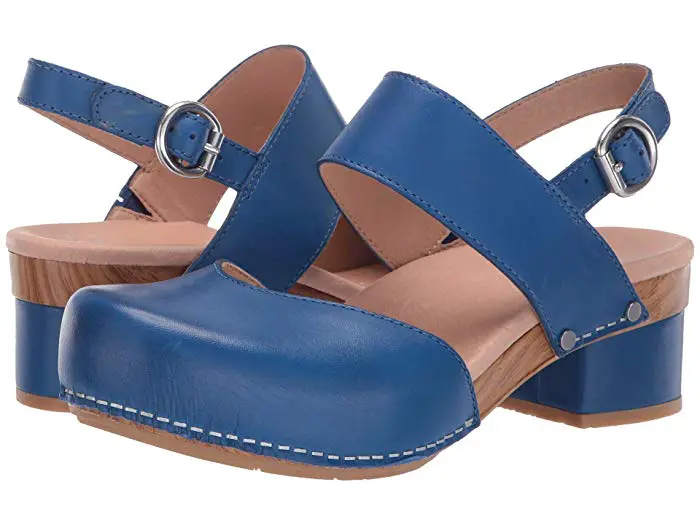 Lastly, if you have to wear heels, wear them on days with limited walking or standing. And be sure to alternate your shoe choice throughout the day or from one day to the next. Don't wear your high heel clogs for women all day.
Instead, wear more comfortable shoes, such as sneaker clogs or flats during your commute to and from work. Sneakers like the Dansko Paisley Sneaker Clogs will allow your body to move naturally while you're walking. This allows your feet, legs, hips and back to stretch.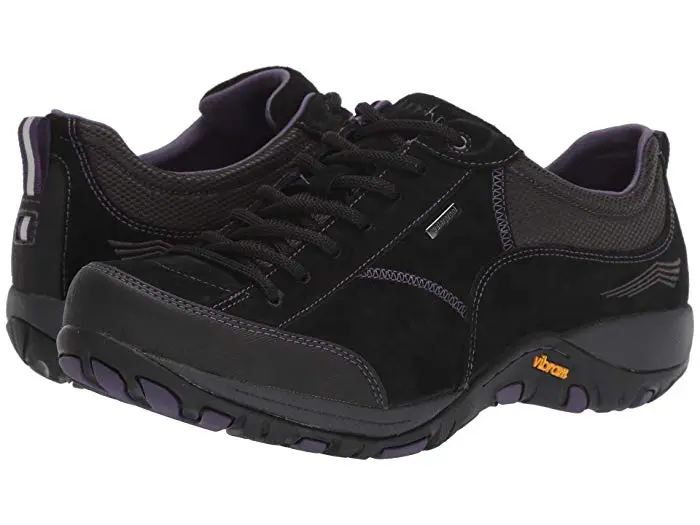 Your style sense shouldn't cripple your ability to stand or walk pain-free. Since your feet are, quite literally, your base of support, if they're in agony, everything above them will be in agony too.
So take a closer look at your shoe closet and follow these recommendations now to prevent BIG foot problems later.