This post and its photos may contain affiliate links. As an Amazon associate we earn from qualifying purchases. If you make a purchase through these links, we may collect a share of sales or other compensation!
It's not really breaking news that we are big fans of clogs. We love their look, their feel, and that they're extremely versatile. We love cute high heel clog sandals in the summer with dresses, pull-on clog booties in the winter with skinny jeans, but our absolute favorite time of year for clogs is in the fall.
And the clog style that you'll definitely wear and you should have in your fall wardrobe essentials is slingback clogs.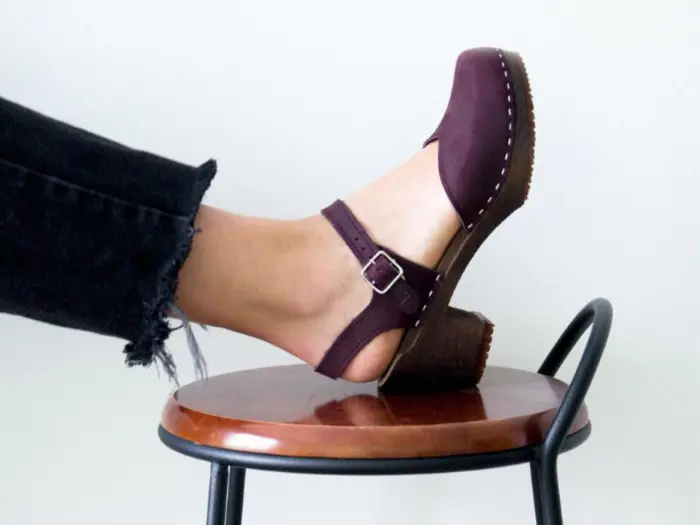 Slingback clogs are the perfect shoe for fall because when you think about it, if this season were shoes, it would be that style. The weather is constantly changing but you're not quite ready to wear socks or boots daily. So, slingback clogs give you enough coverage for the cooler temperatures, and you can still show off a bit of skin without freezing your feet.
Closed-toe slingback clogs, in particular, are the perfect medium between clog boots and open-back clogs. They're not only easy, cute and walkable, they're simple and perfect too! And you can wear them. Every. Single. Day.
Not convinced yet? Ahead find 10 slingback clogs that are not only perfect for fall, you'll definitely wear them. Simply pair them with socks in a different color for a bold statement or with tights in the same color to elevate your overall look and elongate your legs. And your outfit is complete.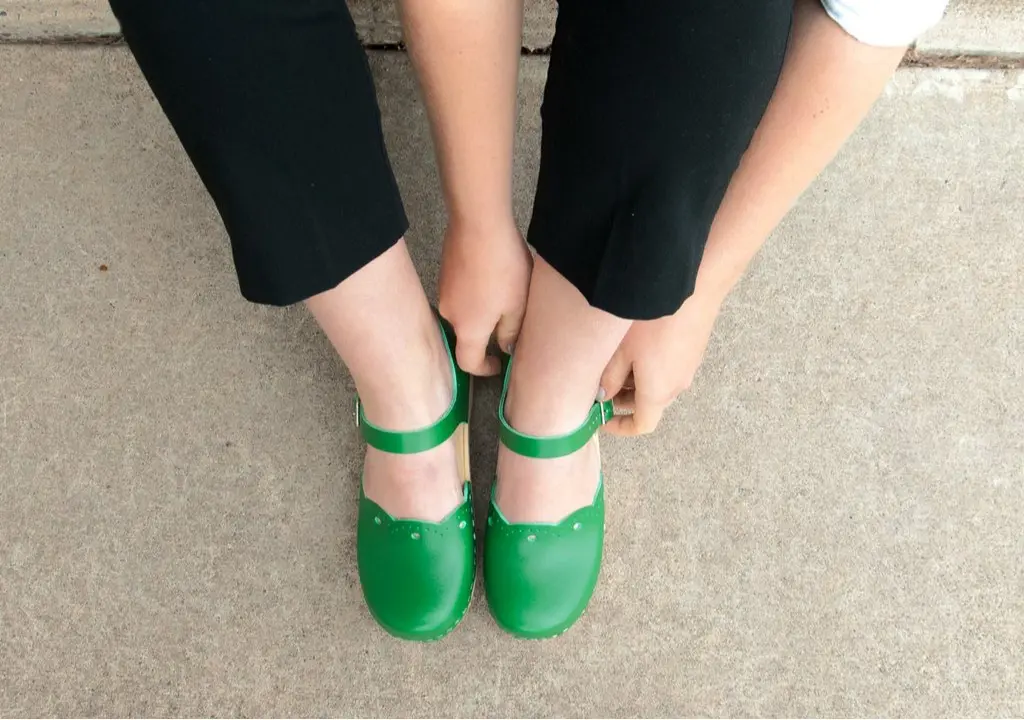 10 Slingback Clogs You'll Definitely Wear
1. Dansko Women's Malin Slingback Clogs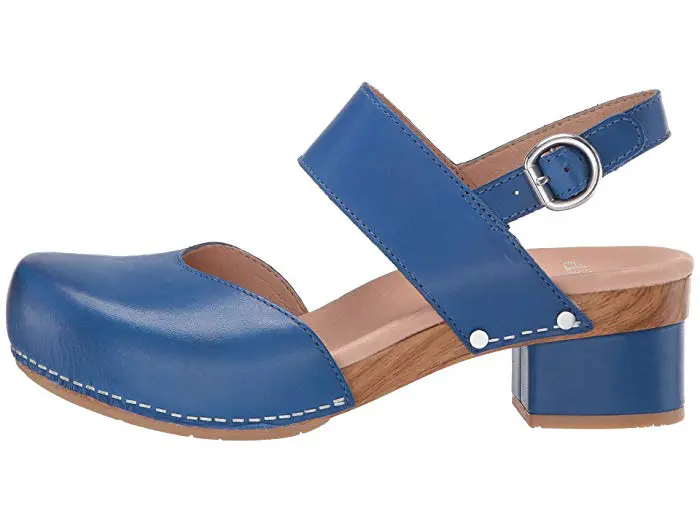 Keep spring alive with these modern-day Mary Janes with a mod vibe. A wide instep strap, a round toe, an adjustable, slingback strap with an adjustable buckle closure at the side, and a stable block heel all offer unbeatable, all-day comfort.
2. Sandgren's Copenhagen Clog Sandals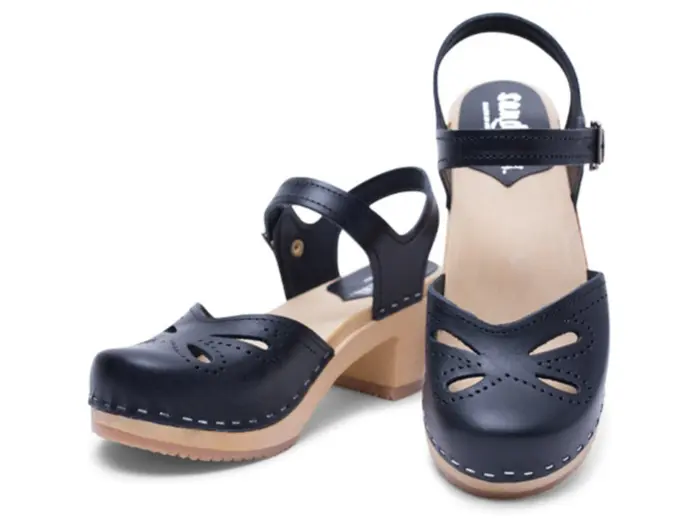 These closed-toe clog sandals showcase a bow-tie cut-out and a natural wood base featuring a soft, rubber sole that provides a comfortable, supportive fit. Perfect for running around the office.
3. MIA Women's Alma Heeled Swedish Clog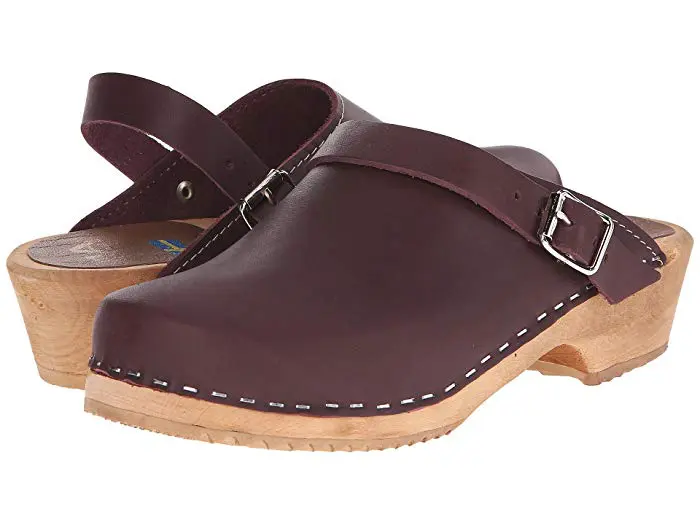 Pair these low heel clogs featuring a convertible, adjustable sling-back strap with harness buckle across the instep with some colorful knit socks. They can be worn two ways and are perfect for making a stylish switch at any time.
4. Lotta From Stockholm Highwood Clog Heels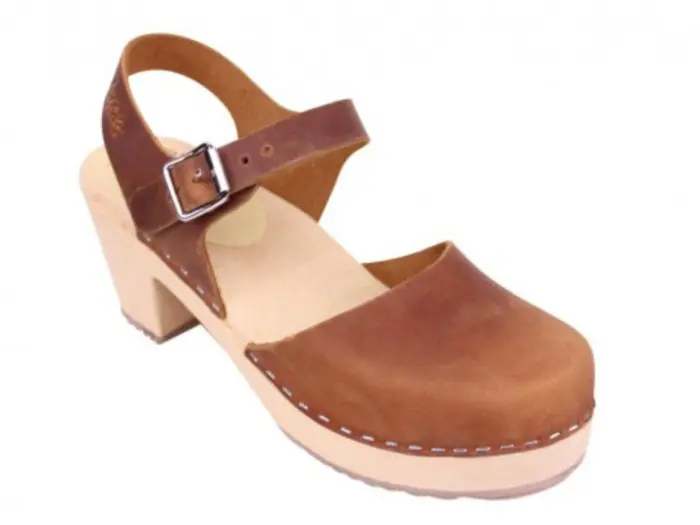 Classic Scandinavian clog heels with a closed-toe design ideal for spring and fall. Plus a heel that strikes the perfect balance between style and comfort. Wear with chunky socks on colder days.
5. Sandgren's Milan Low Heel Clog Sandals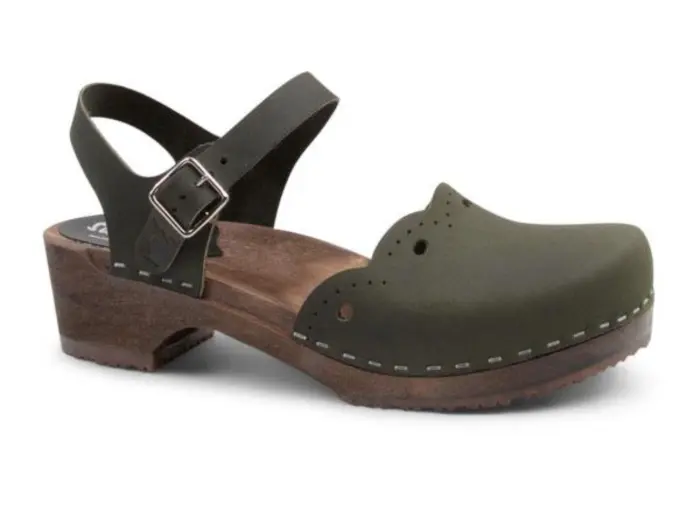 Be bold in an olive-colored slingback clog with a scalloped edge this fall. An adjustable ankle strap and soft, rubber sole highlight its comfort, and it pairs perfectly with skinny jeans or a maxi dress or skirt.
6. MIA Abba Women's Clog-Inspired Sandal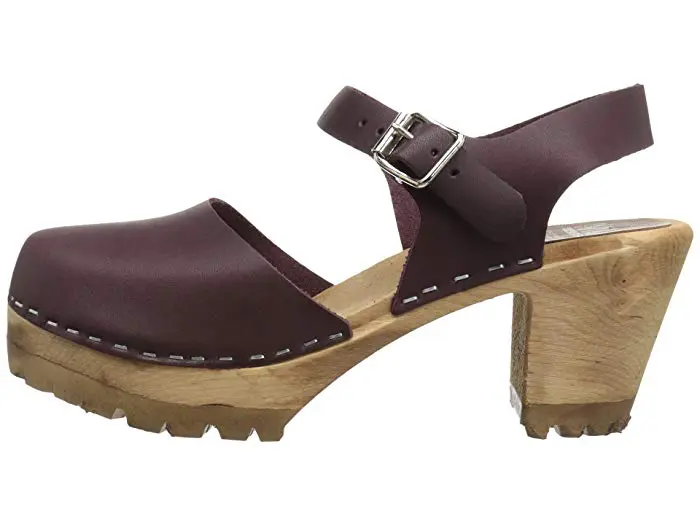 We never say never when it come to clogs. And these chunky, clog-inspired, platform sandals set on a lugged wooden heel and an ankle strap with an adjustable buckle closure add a nice edge to your fall ensembles.
7. Sandgren's Saragasso Closed-Toe Clog Sandals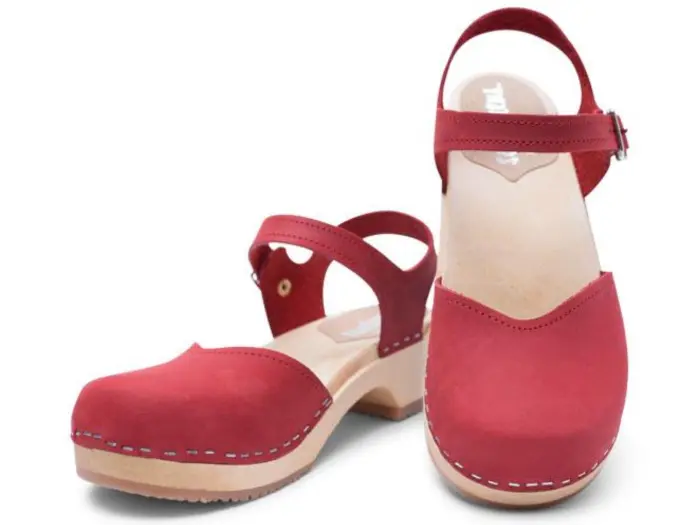 Dramatic slingback clogs are up on our favorite clogs list too. This minimalist clog sandal in red features a soft, rubber sole that prevents slippage, resulting in a comfortable, supportive clog that feels tailored to your feet.
8. Dansko Ingrid Slingback Clogs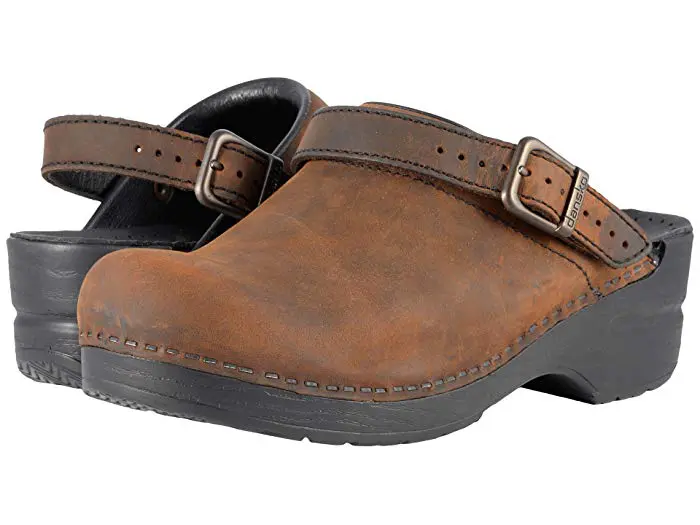 Slingback clogs are better when they feature a fully convertible heel strap that allows wear behind the back of the heel or across the instep, your choice! This traditional open-back style with an adjustable buckle strap takes on the critical role of providing comfort to those in the nursing, hospitality and other occupational fields.
9. Sandgren's Victoria High Heel Clog Sandals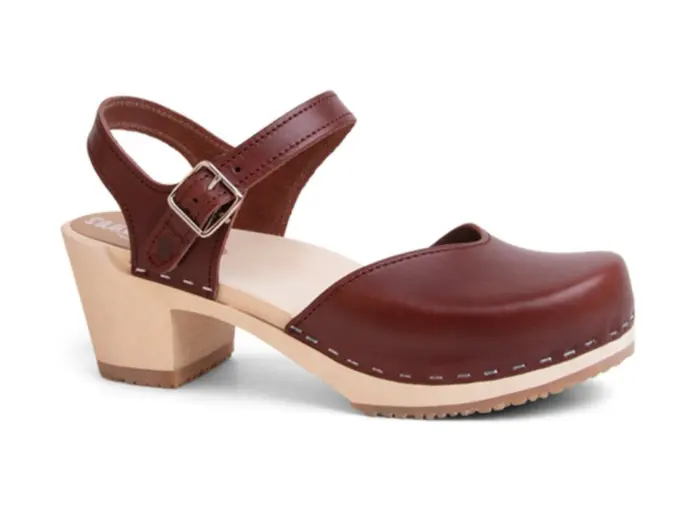 We haven't seen plum-colored shoes (or slingback clogs) that we didn't love. And these round-toe slingback clogs with a modern design to the classic high-heeled clog aesthetic are our new favorite type of shoes.
10. Free People Logan Clog Sandals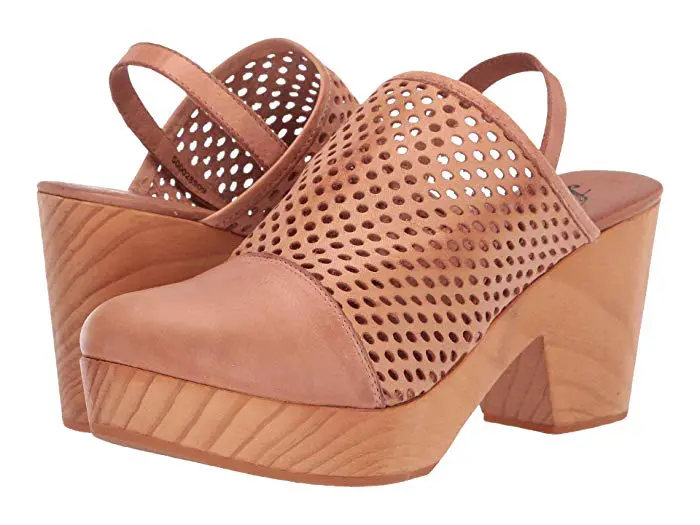 Don't wait until next spring to give these heeled clog sandals featuring a perforated detailing a try. They're slingbacks, but not quite. Better. And they get even better the more you see them.
There you have it! Now your feet are fall-ready. And since the season of closed-toe shoes, loafers, boots, and sneakers is upon us, slingback clogs are a great option for fall, and you will be wearing them daily, guaranteed.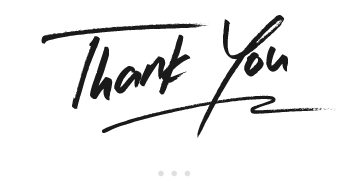 published by 

 Clogs Corner